Posted 17 September 2011
Publication
New Scientist - 2 of Lloyd's images from the Entropy series published as part of a feature  - Australia through the lens: The big dry continent - 12:22 26 August 2011
Posted - 17 September 2011
Helen Mc Dondald from Melbourne University will deliver a paper on Lloyd's work at The Art Association of Australia and New Zealand 2011.The annual conference in Wellingtion  is focused on a single overarching theme: Contact.
Helen will exaine the theme contact in The Last Rivers Song work and Entropy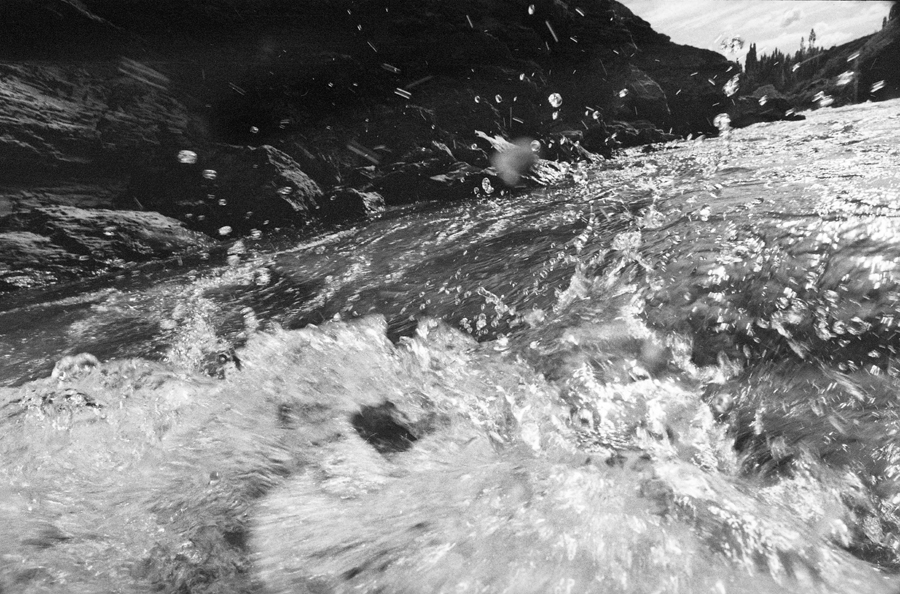 Posted 17 September
Exhibition - 1200 Buildings Public Art Commission
The Atrium at Federation Square
Lloyd is one of elven experienced artists, architects and designers selected to submit a proposal to deliver a public art work that communicates the retrofit of 1200 Buildings' signatory 490 Spencer St, West Melbourne. The Winner will be announced and all work exhibited - The Atrium at Federation Square
From Thursday 29 September 2011  - exhibition runs for 2 weeks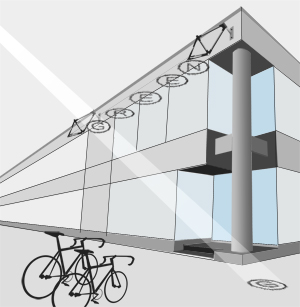 31st August 2011
From 1984, this series of images in the Last Rivers Song panel 4 - was shot with a special 72 frame 35mm film - Ilford HP5 Auto winder, during the re-scanning process in 2011, a scan was made of all images shot and a B&W video created from the sequence of 35mm frames.
28 July 2011 Opening at ACP
Jud Arthur sings opera  at the opening of Lloyd Godman's exhibition Entropy at the Australian Centre for Photography, July 2011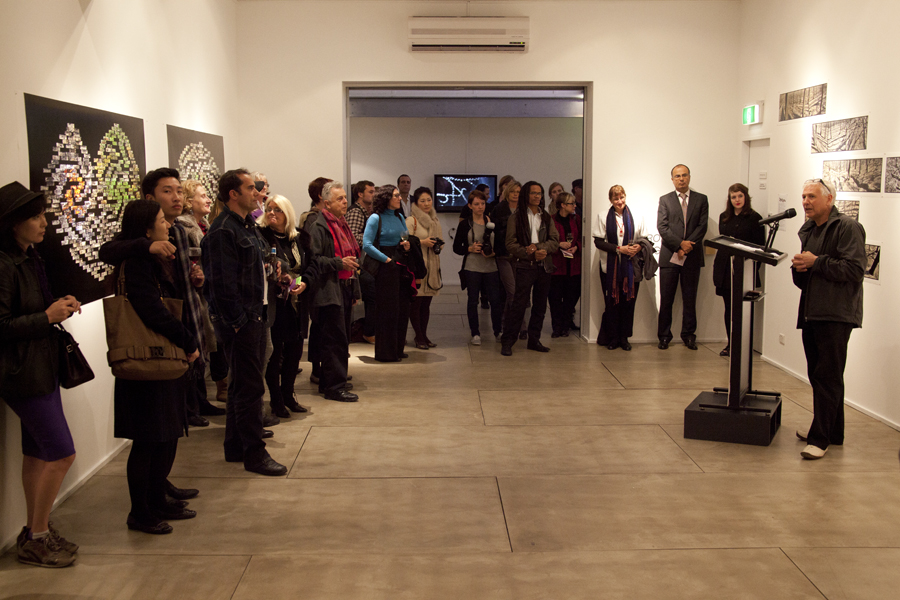 Lloyd Speking at the opening ACP
Arts Talks 2011 
Presented by CDN and the City of Melbourne
Arts, Local Government and Climate Change Forum
Tuesday 3 May, 10am -12.00 noon followed by morning tea.
Increasing engagement in environmental issues, especially climate change, through the arts. How are councils using arts initiatives to engage communities around issues of environmental sustainability and climate change? What contributions can artists make in spreading the sustainability message? What factors have helped ideas get traction? What kinds of initiatives can be undertaken without a lot of resources? How can arts projects be developed with environmental sustainability in mind? 
Yarra Room, 2nd Floor, Melbourne Town Hall, 90-120 Swanston Street, Melbourne. 
Speakers include:
Dr. Martin Mulligan, Senior Research Fellow, Global Studies, Social Science & Planning, RMIT University
Angharad Wynne-Jones, Curator/Director
Lloyd Godman, Ecological Artist
Amanda Owen, Cultural Liveability Officer and Project Manager of Green Expectations, Latrobe City 
Andrea Ebsworth, Cultural Planner, Arts and Culture, Mornington Peninsula Shire 

RSVP is essential www.trybooking.com/NJY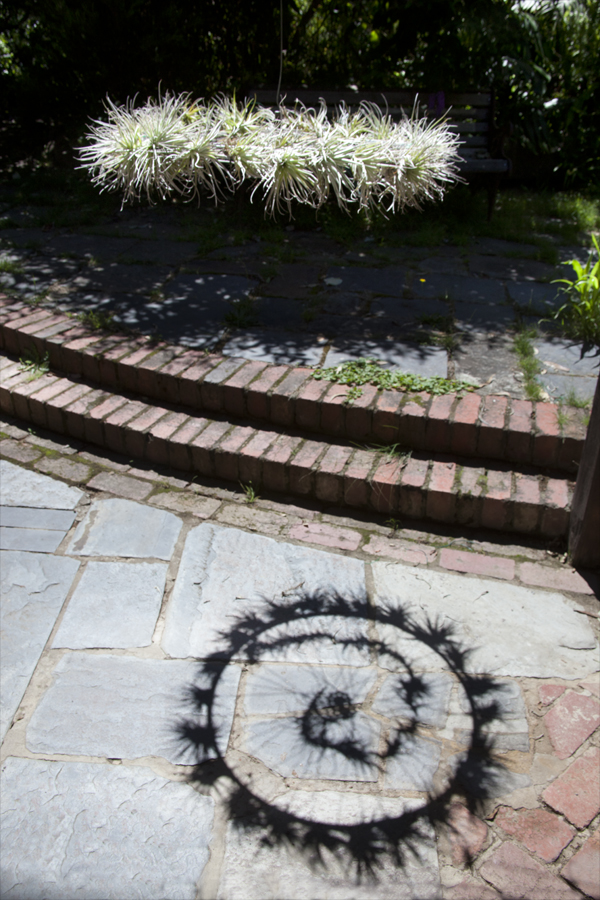 Red chair Talk
March 2nd 2011 – Lloyd Godman talks from from the 'Symbols of Loss and Recovery' Exhibition
'Symbols of Loss and Recovery' commemorates the artistic and community response to the Nillumbik Bushfires of February 2009. Lloyd Godman will explore specifically his experience creating A Walk in the Fog and Snow, Kinglake in the context of his broader practise as an ecological artist.
"From my previous work in 2005-6 on the regeneration after the fire at Wilsons Prom I realized there would be a remarkable transformation of the desolate charred land as the bush regenerated and I was committed to create work exploring this transformation, but I was unprepared for the beauty of the transformation. There was a tremendous sensation of vaporized energy, as though every atom of life had been consumed. Indeed when I first visited the area I saw no form of life at all, except for a few remarkable grass trees that had already grown a few inches of new green growth."
First Wednesday of each month at 7pm

Venue: The Barn Gallery, Montsalvat, 7 Hillcrest Ave, Eltham (Melway 22 A8)

Cost: Free entry, cheese and wine provided. RSVP essential.

Contact: Montsalvat on 9439 7712 or email montsalvat@montsalvat.com.au .
The Australian Centre for Photography Exhibition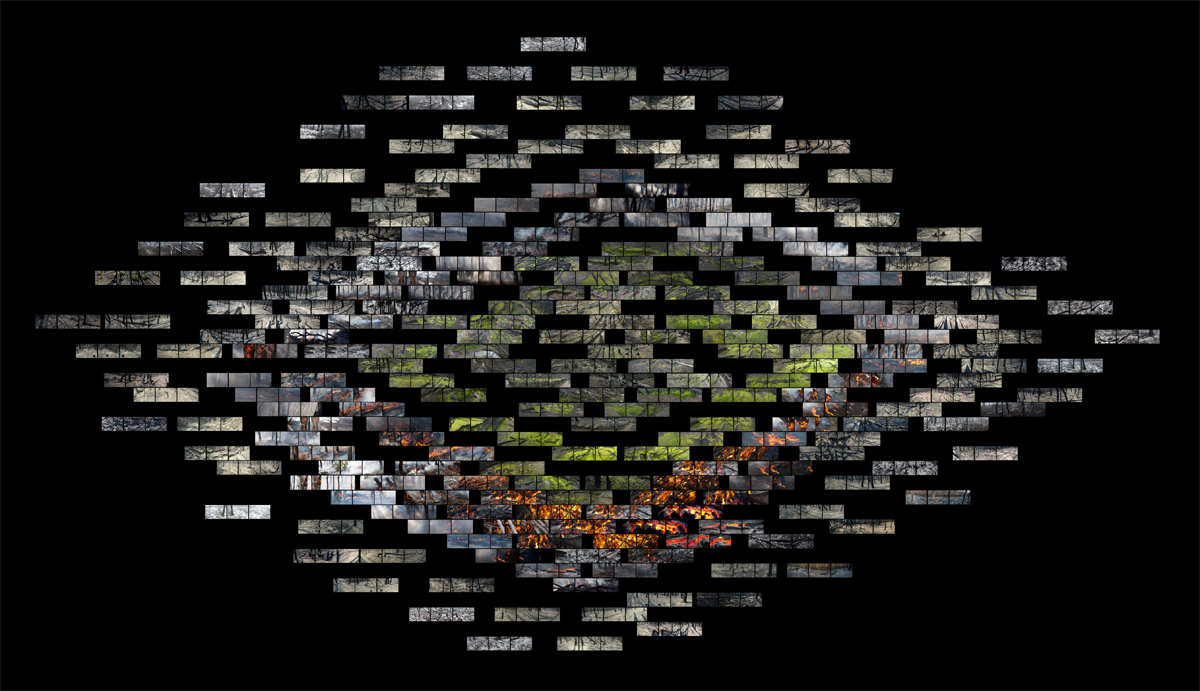 Lloyd has been invited for a solo exhibition of the Entropy series in 2011 - at Australian Centre for Photography
The Australian Centre for Photography Installation: Sun 24-Wed 27 July 2011
Preview: Thurs 28 July 2011
Exhibition Gallery 3: Fri 29 July-Sat 27 Aug 2011
The exhibition will include several large composite works, a scatter of triptychs and the Entropy String random projection
Posted - 17 September 2011
Baldessin Studio 10th Year Anniversary Exhibition
Artists: Tess Edwards, Lloyd Godman, Silvi Glattauer, Robert Hails and invited guests.
Opening: 2nd October 2011
2 - 4pm
The Light Factory Gallery
21 Brougham Street
Eltham 3095
T: 03 94391206
11-4 Wednesday - Sunday
Show Runs 21 September – 9 October 2011
Not to be missed - Lloyd will be installing a version of the Carbon Obscura
29 August 2011
Lloyd has 2 images from the Entropy series published in New Scientist as part of
Install at ACP 27 July 2011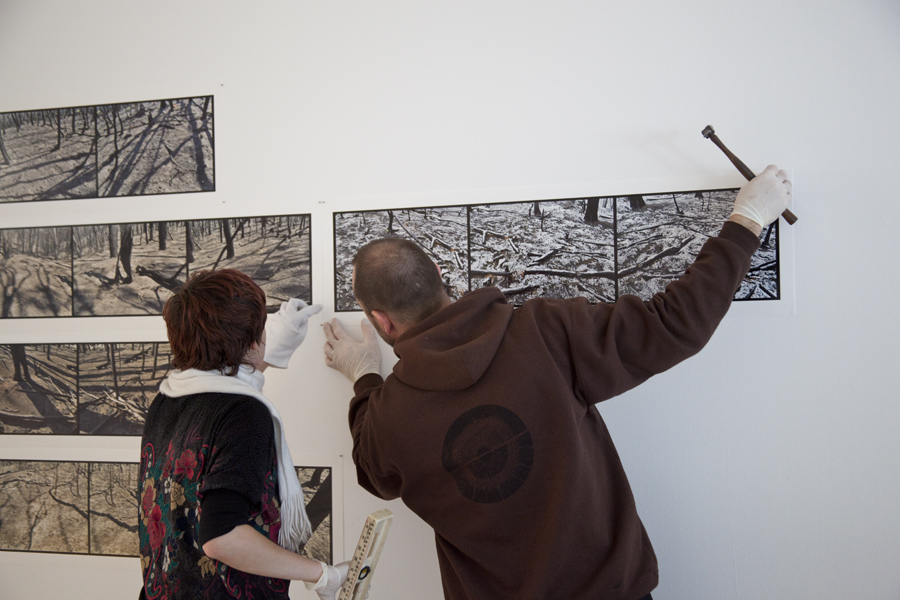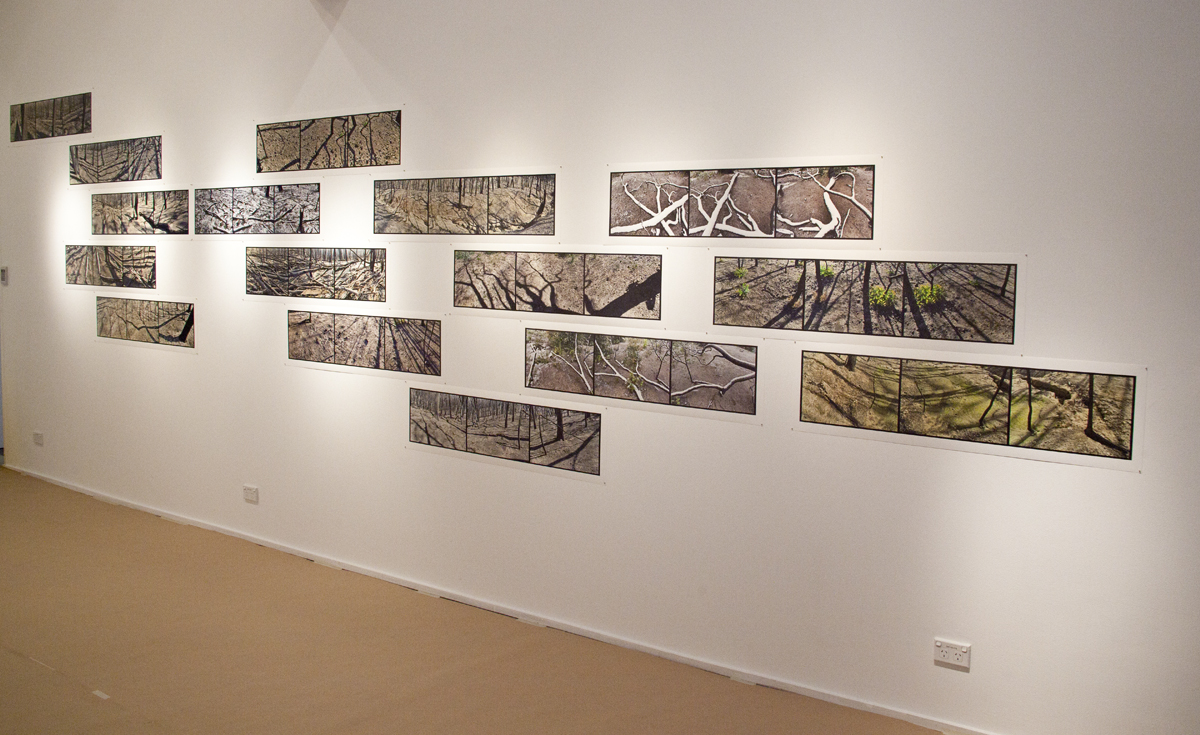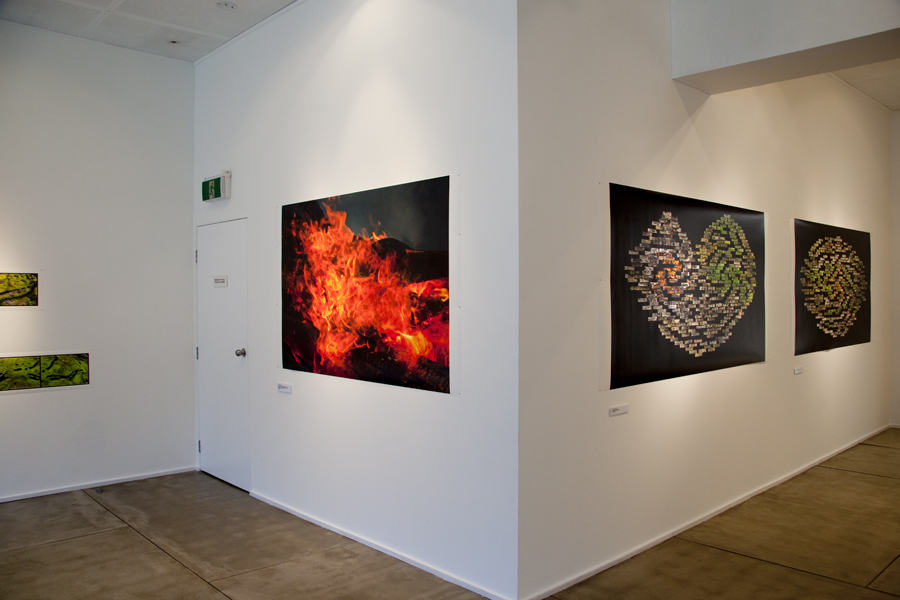 May 12, 2011 Lloyd installed "Expanding Dimension" at Camberwell Grammar School to photograph. Despite the cold  and rain Silvi  collaborated with me to get some great images of the living plant work on the balustrade off the Roystead building. Thanks Silvi you're a champ!  Next week the work will be installed in a more permanent manner suspended in the central arch on the second story above the main entrance and will live there for some time. Working with Architect Peter Crone we are looking to install a permanent plant work into the new building for the school and the installation of Expanding Dimension is an experiment to prove how little maintenance these living plant works need.
The photographs were for a coming feature in the August September issue of Facility Management Magazine.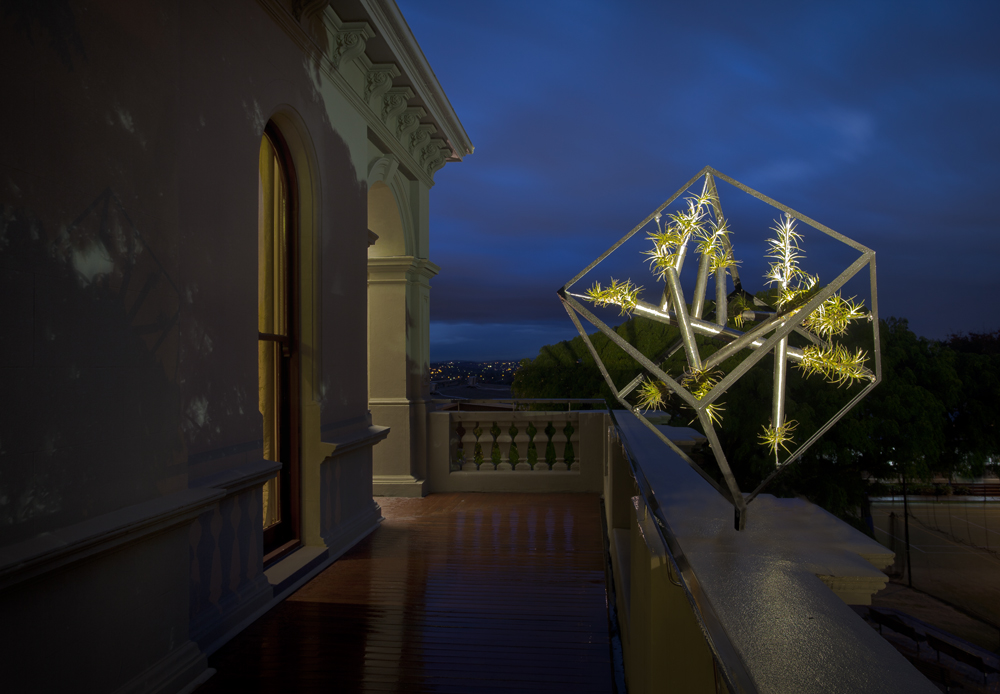 Artists Open Studios upcoming exhibitions
Eltham Library Community Gallery, Panther Place, Eltham (Melway 21 J5)
14 April - 4 May 2011
Lloyd has work in the Nullimbik open studio exhibition.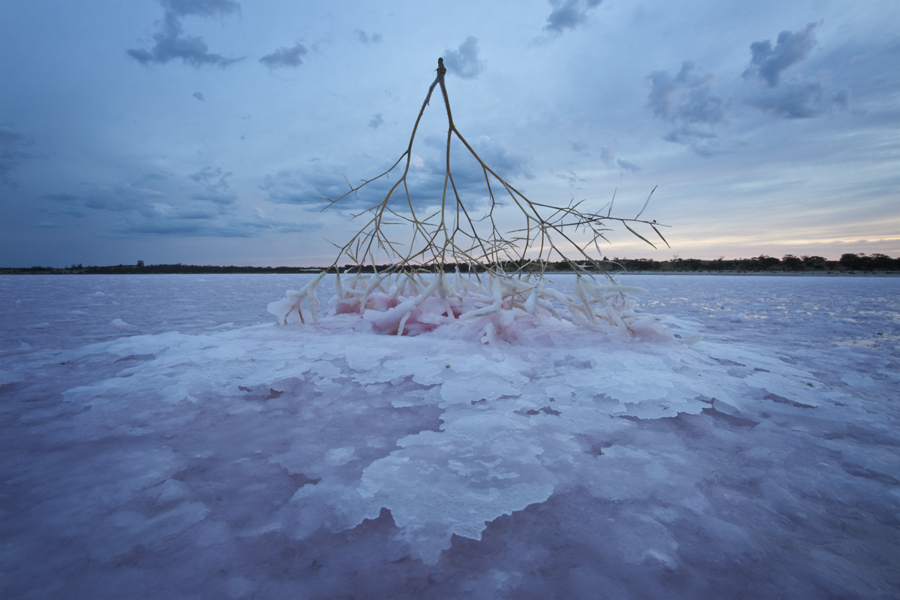 The next Artist Open Studio Week-ends will be held on
30 April & 1 May 2011.
11am - 5pm
The Baldessin Press will open its doors to visitors. A great opportunity to visit the artists in their creative space and to buy or commission a unique piece of art at studio prices.
Please come and visit the Baldessin Press where you can meet view more work and talk to Lloyd.
Oases Breakfast seminar
Where: The Augustine Centre, Hawthorn (Melways ref. 45,E11) near Auburn and Glenferrie train stations
When: 5 February 2011· 09:00 - 12:00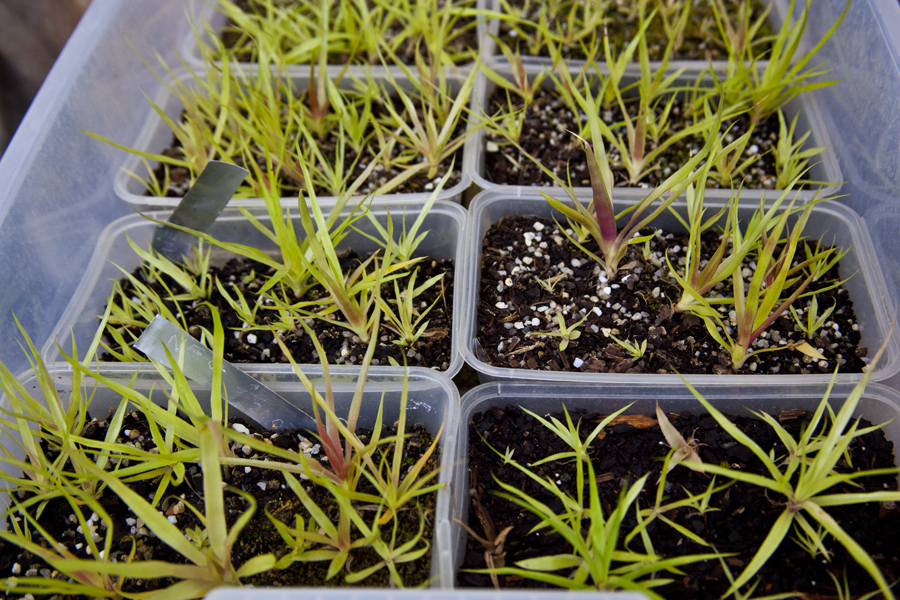 Lloyd will speak on his plant works at this Breakfast
Art and Environment Beyond Comment!
For decades artists have often made confronting and constructive comment about environment issues, but often they fall victim to the very issues and consumer society they critique. How can they step beyond comment and contribute to solving environmental problems in real terms, how can they make art that is beyond sustainability and moves with the world off the super-sustainable?
RSVP to OASES 03 98193502 or email info@oases.edu.a
Exhibition: Endangered
Planetary Healing Artists Association of Australia Inc.
Where: ST.KILDA. Dog's Bar, 54 Acland St
When: Sun 6 Feb - 12 Feb
Opening event: Sun 6 Feb 2pm-4pm - Lloyd has been invited to open this exhibition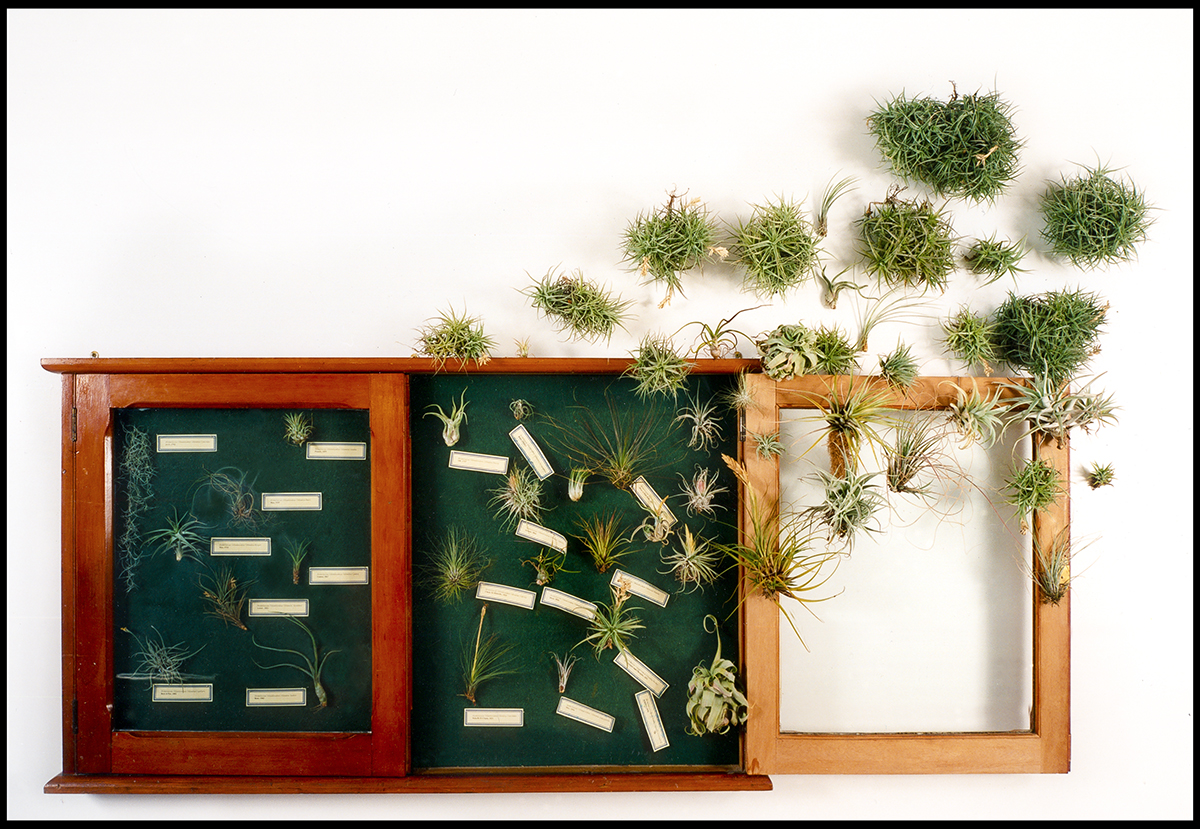 Posted 17 September 2011
Metro Magazine based in Auckland are publishing a full page  early image of Mick Jagger taken by Lloyd  in the Sept 26th edition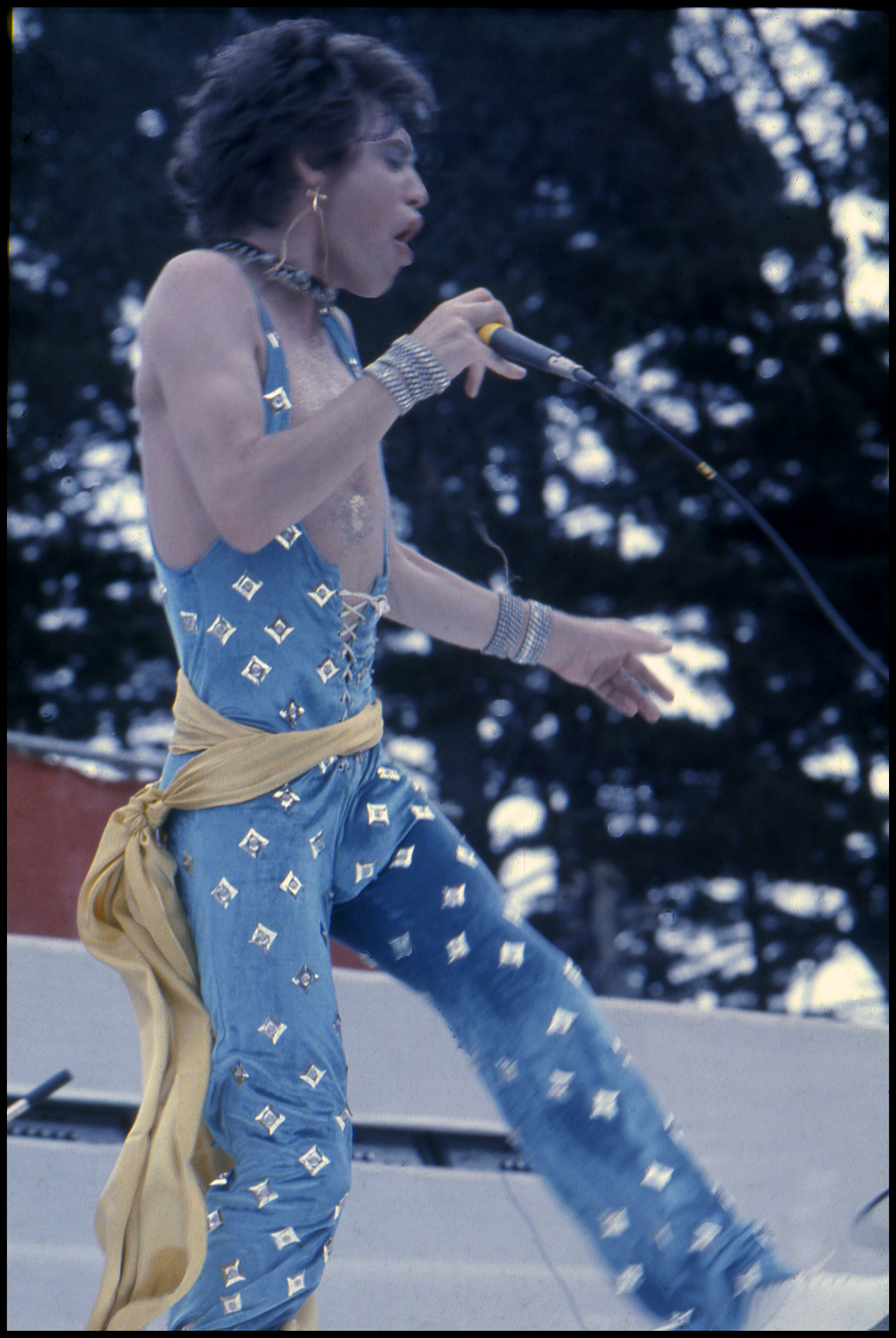 Posted 17 September
Masters Thesis

Emily Goldthorpe  art history and theory masters student at Otago University is writing a thesis under the supervision of Dr Erika Wolf on New Zealand titled - Altered Landscape photography: The New Zealand landscape through the lens. Her work centres on 4 photographers -  Lloyd Godman, Craig Potton, Wayne Barrar, Haruhiko Sameshima
Posted - 1st August 2011
| | |
| --- | --- |
| | For over 18 years Facility Management (FM) has been the only Australian publication dedicated exclusively to the facilities management industry. |
Under the heading How Art is Changing Green Building - a cover story of Lloyd's plant work has just been published in FM magazine.
8 June 2011
A virtual mock up of Lloyd's show at Australian Center for Photography opening 28 July 6pm - is at - Virtual gallery
click on a wall to view the images and layout

Lloyd has just sent all the files for the triptychs to the printer - the two large composite works are already printed about 1.1m x 2.3m each - the composites were equivalent to doing an exhibition of 2000 images - so I am sure glad to get that done and take a break.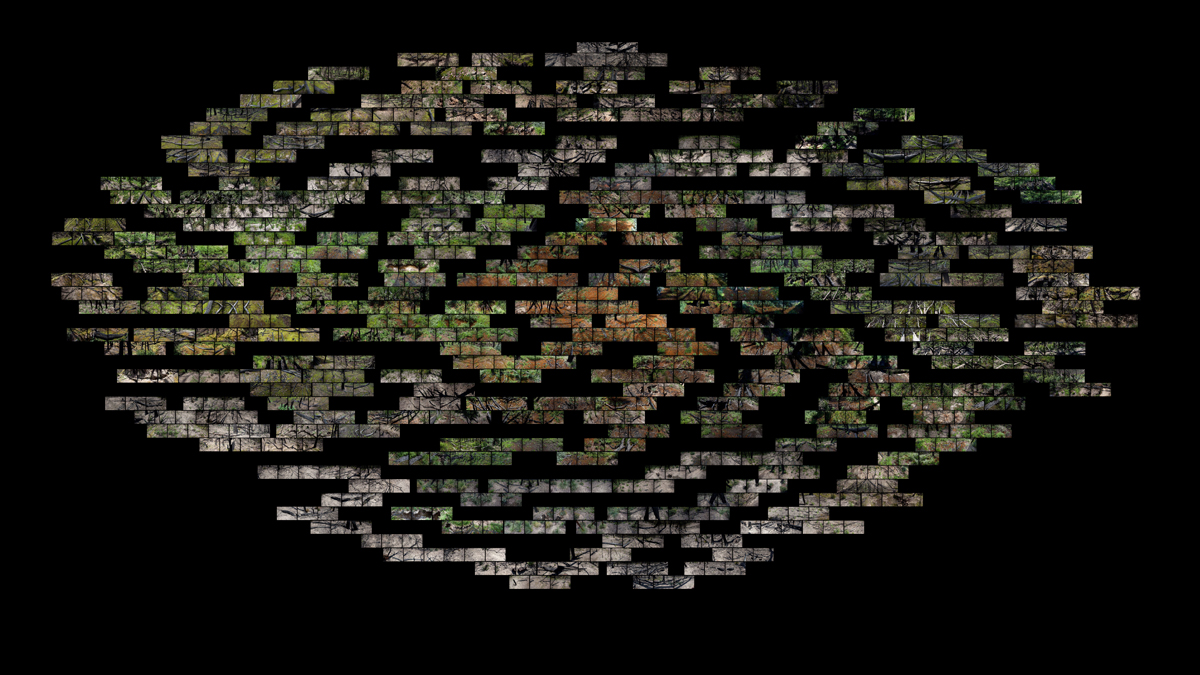 Exhibition: Emergence
Where: Atrium Federation Square, Melbourne
When: 05 February 2011 - 13 February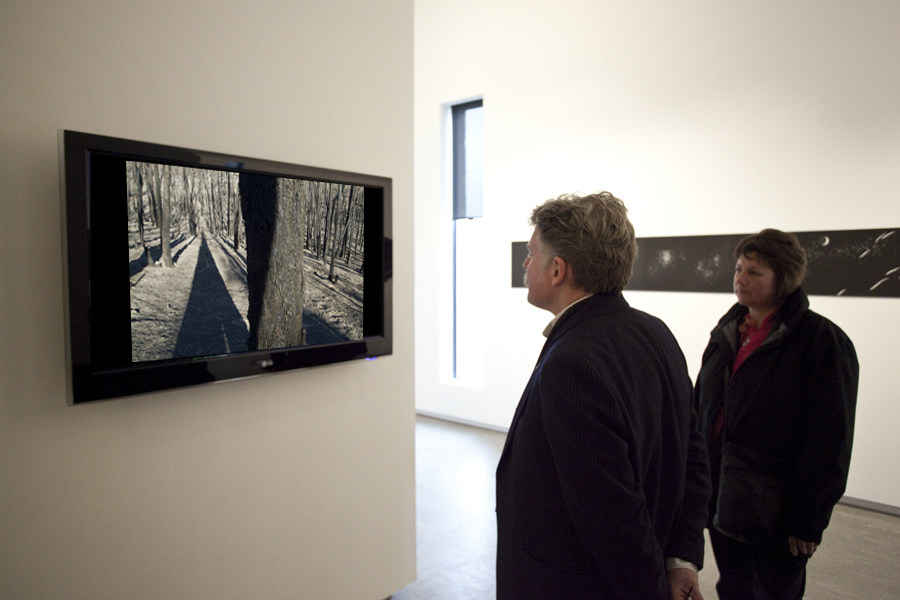 An exhibition marking the 2 nd anniversary of the Black Saturday Bush fire  Lloyd will be exhibiting a version of the Entropy String randomized projection in this curated group exhibtion.
Vivid National Photography Festival Canberra 2012
Lloyd Godman's stunning Carbon Obscura photograph has been used to promote the next Vivid National Photography Festival Canberra in 2012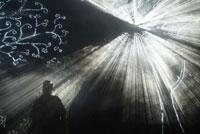 Exhibition: Symbols of Loss & Recovery
Where: Barn Gallery Montsalvat - 9 - 5 7 Hillcrest Ave, Eltham Melways Map: 22 A8, Melbourne
When: 03 February 2011 - 03 April
An exhibition marking the 2 nd anniversary of the Black Saturday Bush fire  Lloyd will be exhibiting a version of the Entropy String randomized projection in this curated group exhibtion.
Wilsons Prom moonlight light - painting photographic workshop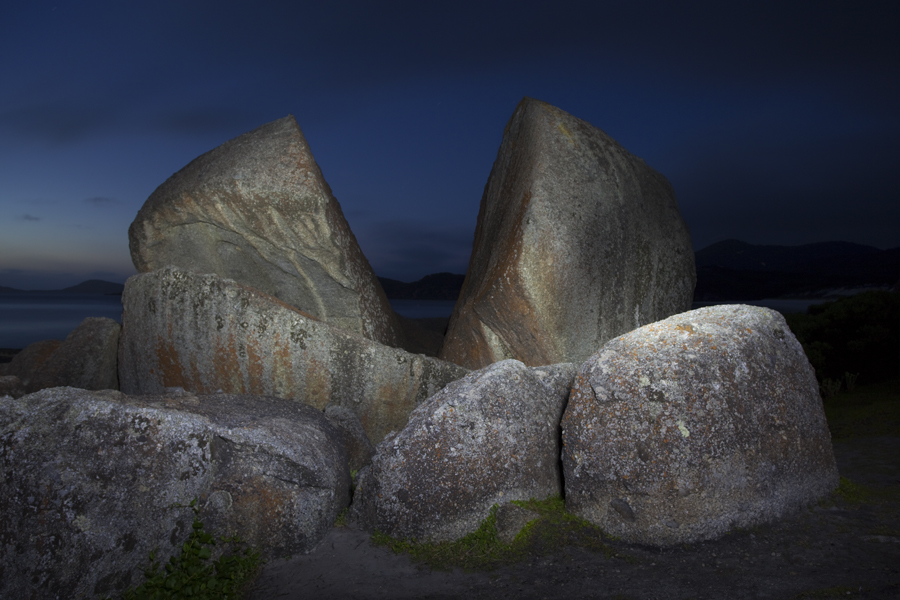 Not only is this workshop suited to experienced artists and photographers, but anyone who wishes to unlock their creative potential with the natural environment through the use of a camera and LIGHT will gain a great deal.
A 3 day workshop in landscape photography with artist/photographer Lloyd Godman & Silvi Glattauer. Camping and working at Wilson's Prom for 3 days, this workshop is guaranteed to be an intense experience. Rather than a quest for the classic landscape image, explore strategies for identifying and developing a personal photographic vision, style or iconography.
Dates
Thurs evening 18 – 20 - March 2011
Cost: $480 (camping & transport not inc.)

What you should know & bring?
Further information on the workshop
please ring Lloyd 0448188899

Enrolments: Places fill quickly. You are advised to book early
to avoid disappointment.
Reserve your place by
ringing Rob Hails on (03) 9482 1605 .