what's about to happen
Posted 13 Sept 2012
Lloyd's plant works will feature in an article in a forthcoming issue of Greenworld, written by John Power
What's happening
Posted 12 Feb 2013
As part of the MCC Art Grants Program for 2013 Lloyd has just installed the worlds largest series of rotating air gardens.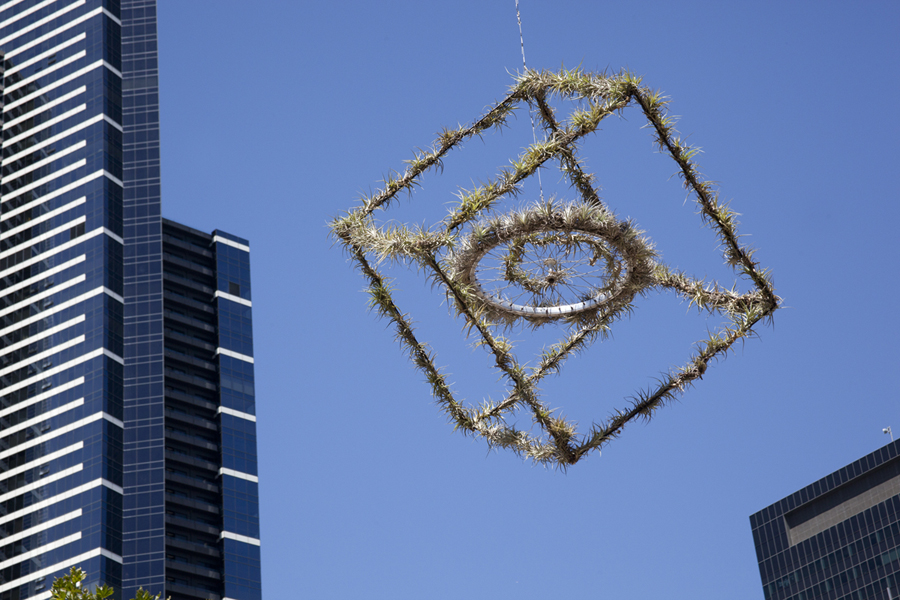 Mock up of air gardens for the MCC Art Grants Project
Some works will be part of the Sustainable Living Festival
Sustainable Lens Radio show
listen to the podcast now online -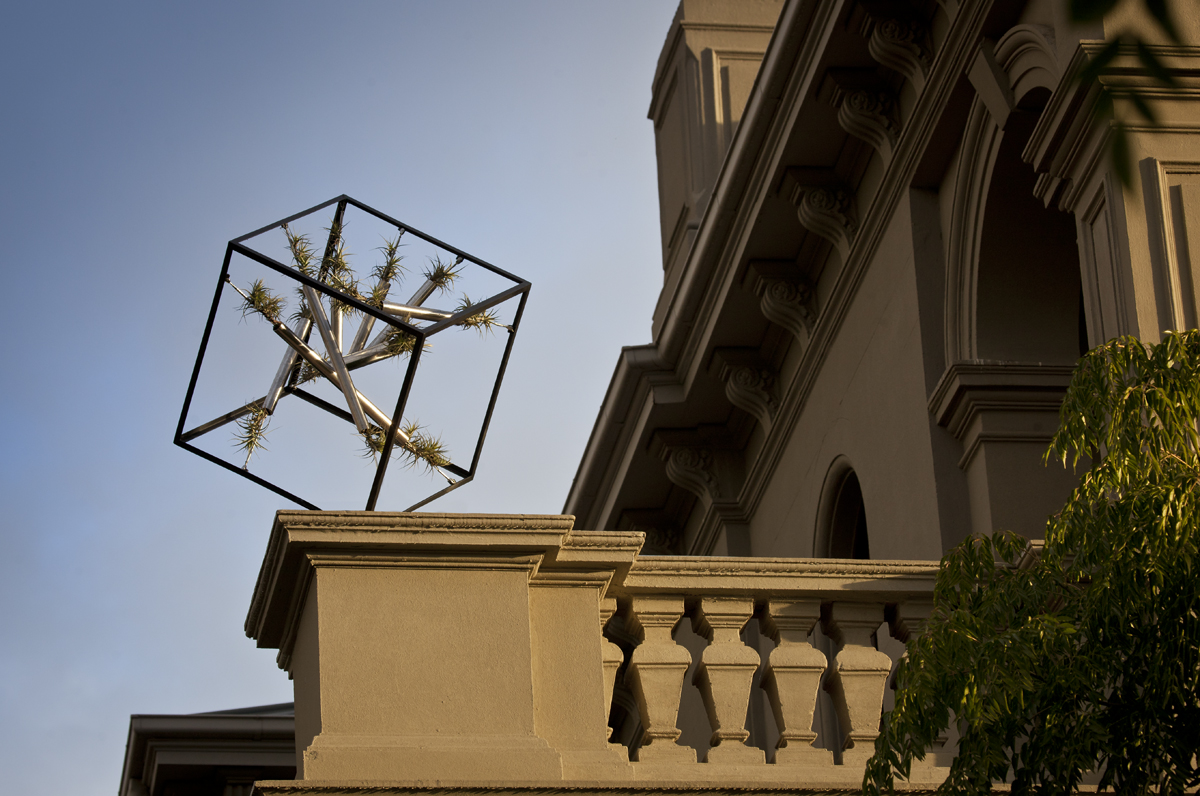 On a recent trip to Dunedin NZ , Samuel Mann asked me for an interview for Sustainable Lens Radio show the only time I could manage was 7 am.
Samuel Mann interviews Lloyd Godman on his recent air plant work -
Catch it live - Otago Access Radio (Dec 27, Thursday NZ 7-8pm 105.4FM/1575AM in Dunedin).
- http://sustainablelens.org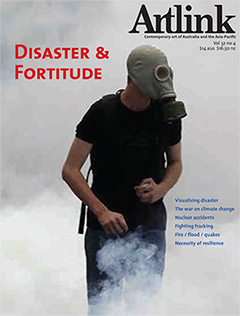 Posted 13 Sept 2012
Lloyd's works features in an article in the latest issue issue - Disatater and Fortitude - of Artlink, written by Helen Mc Dondald. The article will centre on the Last Rivers Song, Entropy and new plant works.
Contact lenses: Lloyd Godman's ecological art
Helen McDonald
New Zealand-born ecological artist, Lloyd Godman, who now lives in Australia, has in his own determined way for over thirty years, pondered and acted upon questions of how aesthetics might be involved in creating sustainable solutions to environmental problems. Historian Helen McDonald uses eco-critic Timothy Morton's notion of ambient aesthetics to examine three of Godman's multimedia projects.
What's happened
Atmocycle I Installed at Yering Station for the 2012 Yering Station Sculpture Award -
28 Oct - 2 Dec 2012
Opening 2pm 28 Oct 2012
Posted 13 Spet 2012
Atmocyle, rotating air garden selected for the Yering Station Sculpture Award 2012 - this will be installed from mid Oct 2012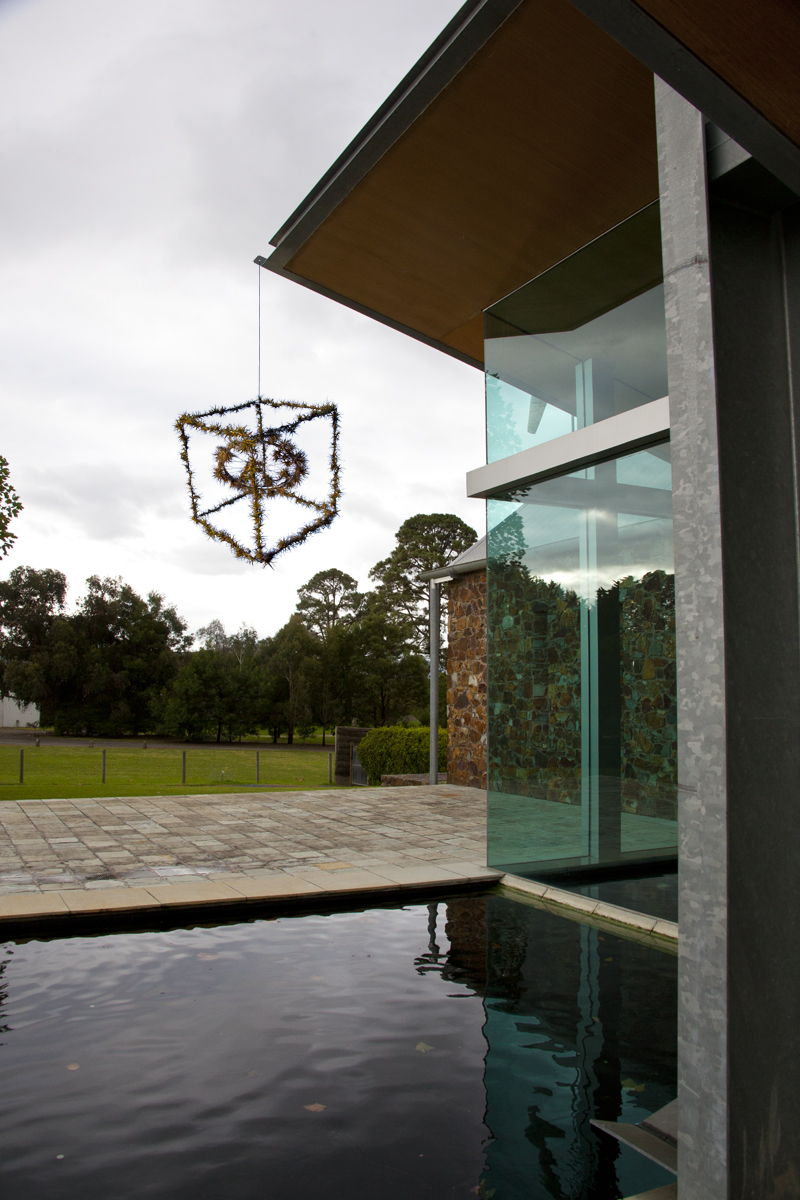 Moonee Valley Weekly, Artist's in the growth business, BY ROBERT FEDELE, 08 May, 2012 12:00 AM
30 March 2012
One of Lloyd's suspended air plant works, Atmocycle has been selected for an environmental exhibition award, ARTECYCLE Incenerator Gallery, Moonee Ponds, Opening Thursday 17 May, 2012
6-8pm
Exhibition Dates Thursday 17 May - Sunday 8 July, 2012
Incinerator Gallery 180 Holmes Rd Moonee Ponds Vic
Posted March 23 - Lloyd is currently in Perth working on a project for Spark_Lab Program - PICA Perth - with  James Berlyn and sound artist Tristan Parr (of Decibel)
There is a  performances scheduled for June 2012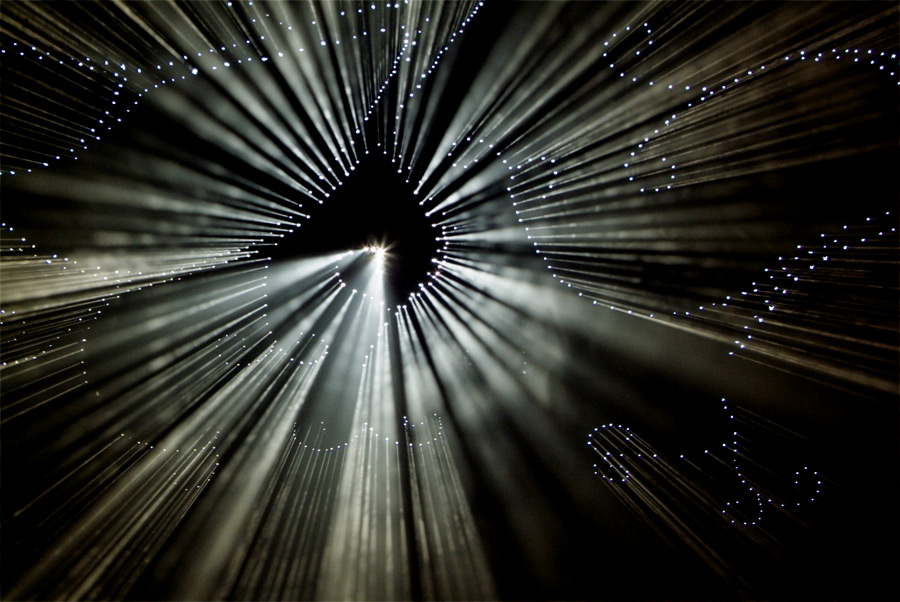 Posted 13 Sept 2012
Posted15 May 2012
One of Lloyd's Atmocycle works has been selected for the Skillset's Flannery Centre Art Prize 2012
The Flannery Centre, 341 Havannah St, Bathurst, 2795
Exhibition opens - Friday 25th May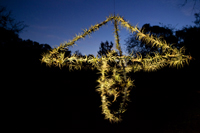 Posted 1 May 2012
SCOPE Galleries Art Award – Art Concerning Environment
Nature Reclaims the Helix pre-selected for the exhibition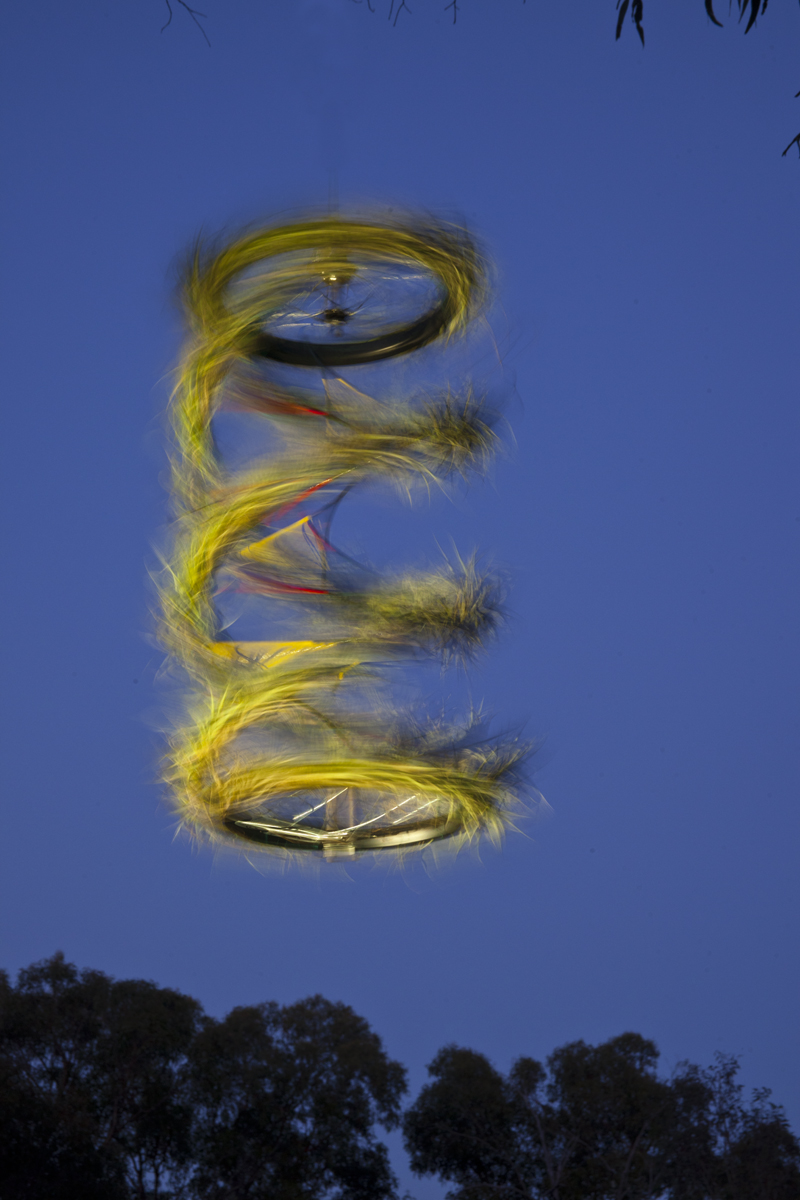 June 2 – July 1, 2012
SCOPE galleries
Director Dr Liza McCosh

38 Kelp Street Warrnambool
VIC 3280 Australia
P +61 3 55614758
M 0410464330  F +61 3 55615692
mail@scopegalleries.com
www.scopegalleries.com
Posted - March 27
Lloyd is working with Matt Blackwood on a proposal for a major Tillandsia living plant work - Stay tuned - More news to Come!
This is a $360,000 public art sculpture commission, there were 30 applications, Matt and Lloyd have been selected in the final 5. There are up to two commissions to be awarded.
Artlink IPad App about to be launched with a video on Lloyd's super sustainable plant works. Stay tuned - More news to Follow!
The Entropy Projection is installed at Bayside Arts & Cultural Centre untill 22 April.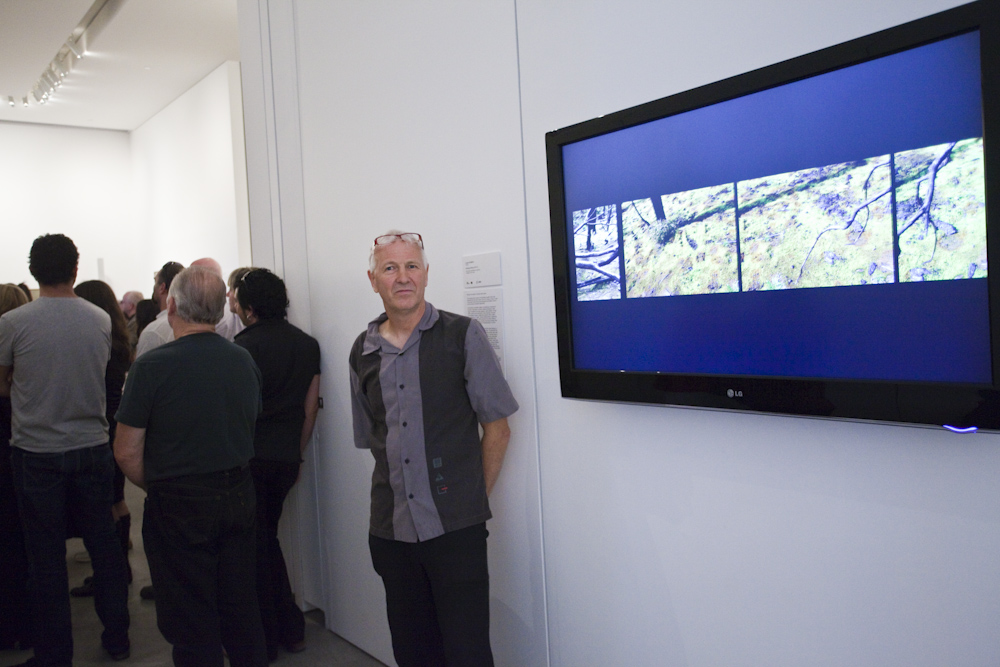 Posted - March 1- 2011 - Stay tuned - More news to Come!
Lloyd Has been invited to be part of
"SHADOW-LANDS": THE SUFFERING IMAGE
CURATED BY:
Gavin Keeney / Agence 'X'
HDR/PhD Student
Deakin University / Geelong
School of Architecture and Building
Faculty of Science and Technology
agencex@gmail.com
Mobile (61) 423 338 544
PROPOSED DATES:
April 18-May 18, 2012

VENUE:
Dennys Lascelles Exhibition Gallery
Alfred Deakin Ministerial Library
Deakin University
Geelong, Victoria
With The Last Rivers Song Sequence
The Entropy Projection is also installed from 4 May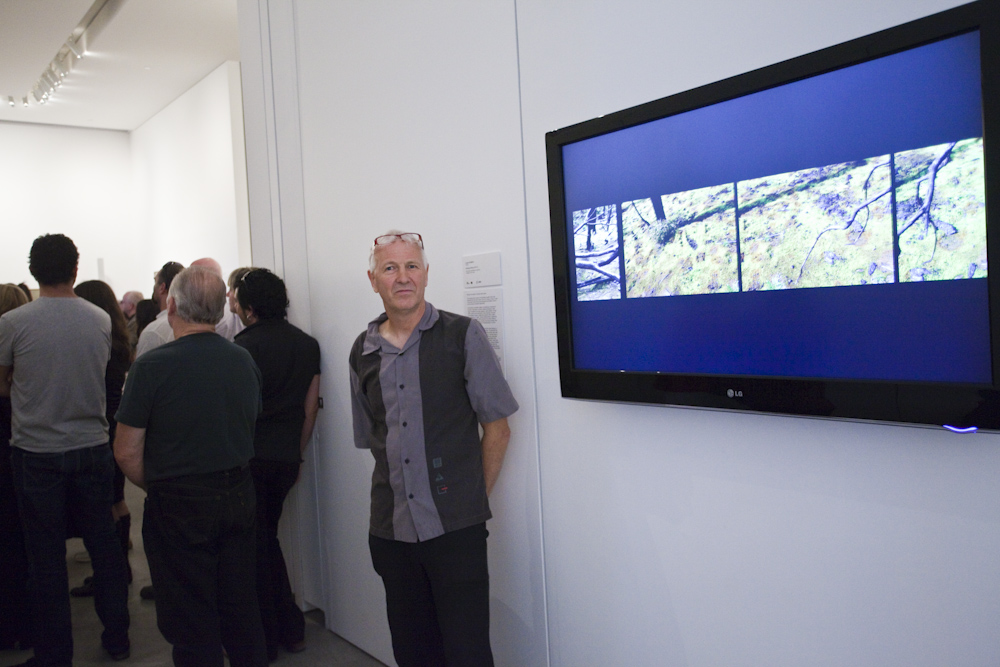 27 March 2012
Lloyd's work features on the home page of Lost in e minor