Su/spend - experimental living plant work by Lloyd Godman based on the principle of super sustainability - © Lloyd Godman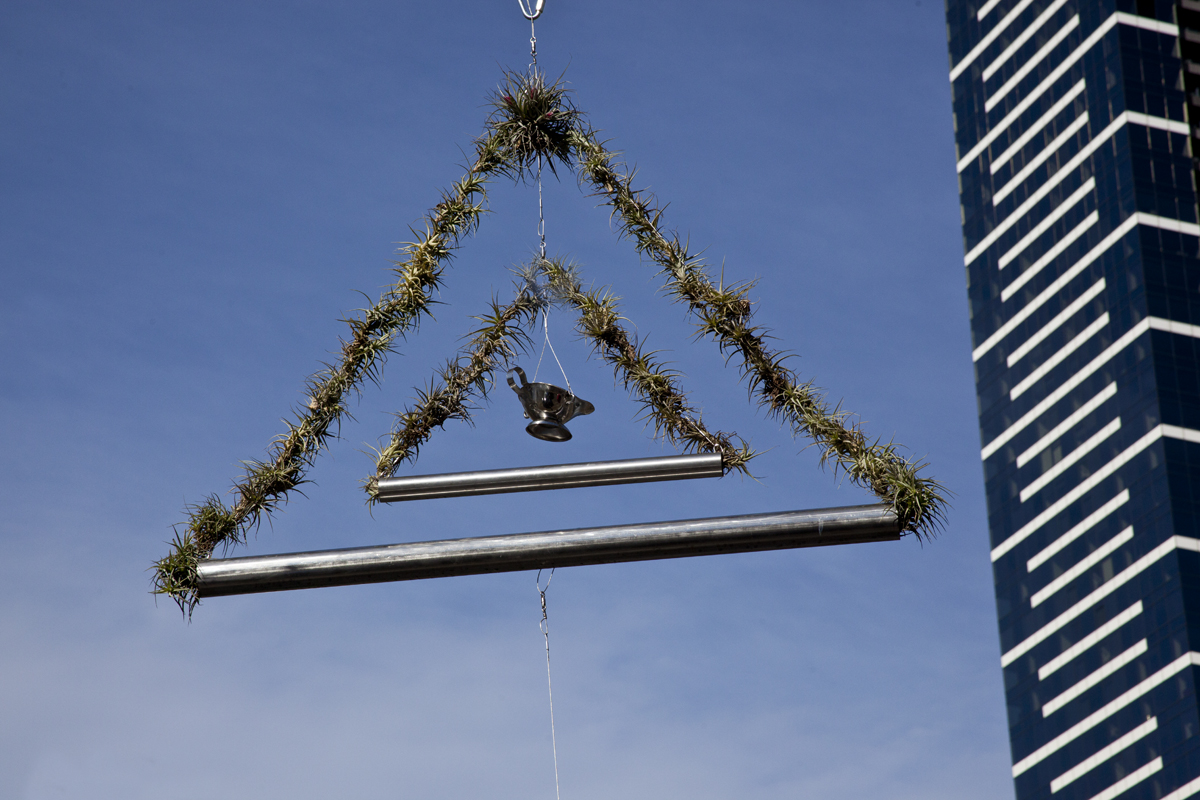 Tipping point, recycled stainless steel pipe and gravy boat, the three elements can rotate independently while the gravy boat acts as a bucket fountain and tips the water out once it fills during rain. Installed 27 July, 2013 - Images, with Melbourne's tallest building Eureka tower in the background.
Supported by the City of Melbourne, through the Arts Grants Program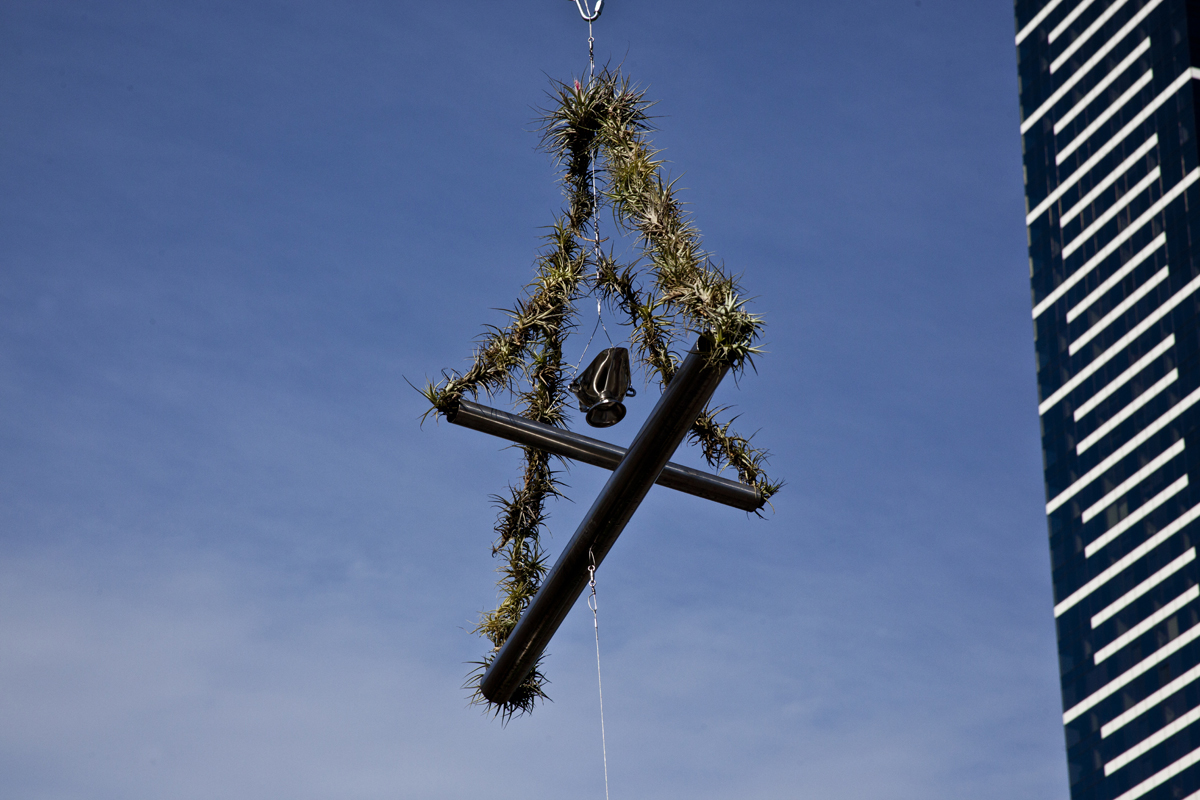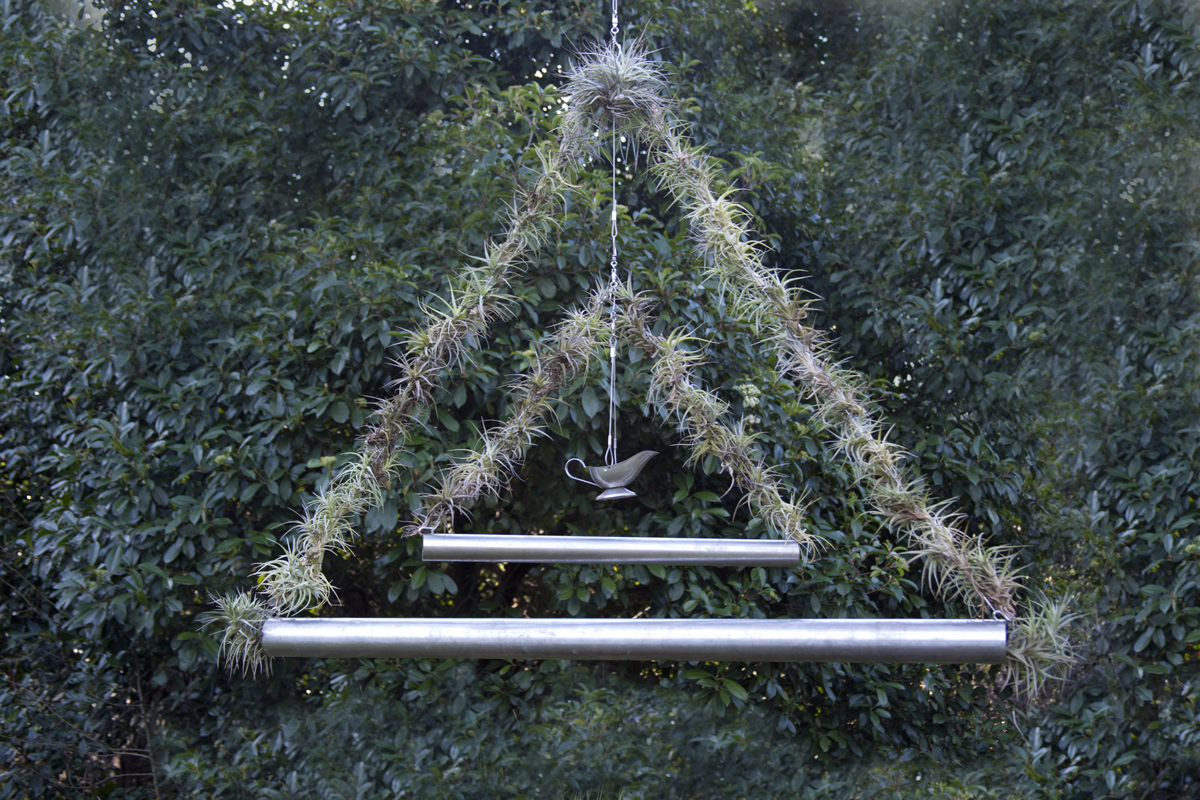 Tipping point, at Baldessin Press & Studio, before the installation.
Air garden eight installed September 2013 - QueensbridgePedestrian precinct, Northbank ,of the Yarra River, Melbourne. The work is located on the fenced boundary between the public concourse and Platform 10 at Swanson St Station - intentionally the site is a difficult location to install living plants. The series of rotating air gardens extend between 8 existing lighting columns from SIGNAL towards Swanson St. As an urban concourse with high daily foot traffic, this is an area of significance to the inner city environment.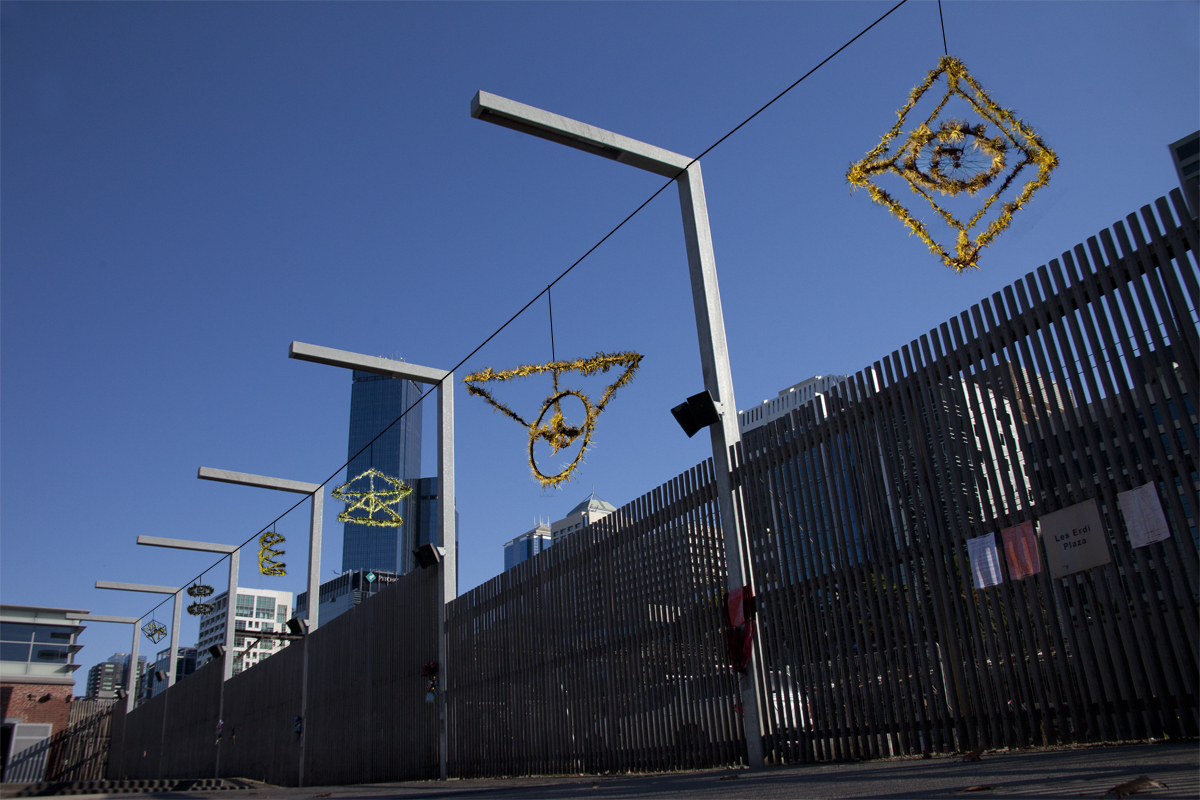 proposal - photo mock up of Airborne, a series of rotating gardens for Melbourne City Council, the proposal has been accepted and will be installed 2013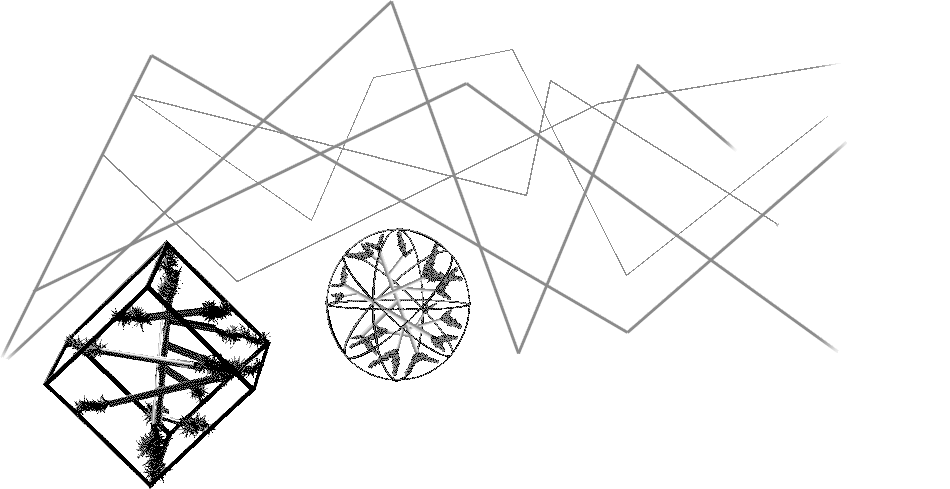 Learn from yesterday, live for today, hope for tomorrow. The important thing is not to stop questioning. Albert Einstein