Su/spend - experimental living plant work by Lloyd Godman based on the principle of super sustainability - © Lloyd Godman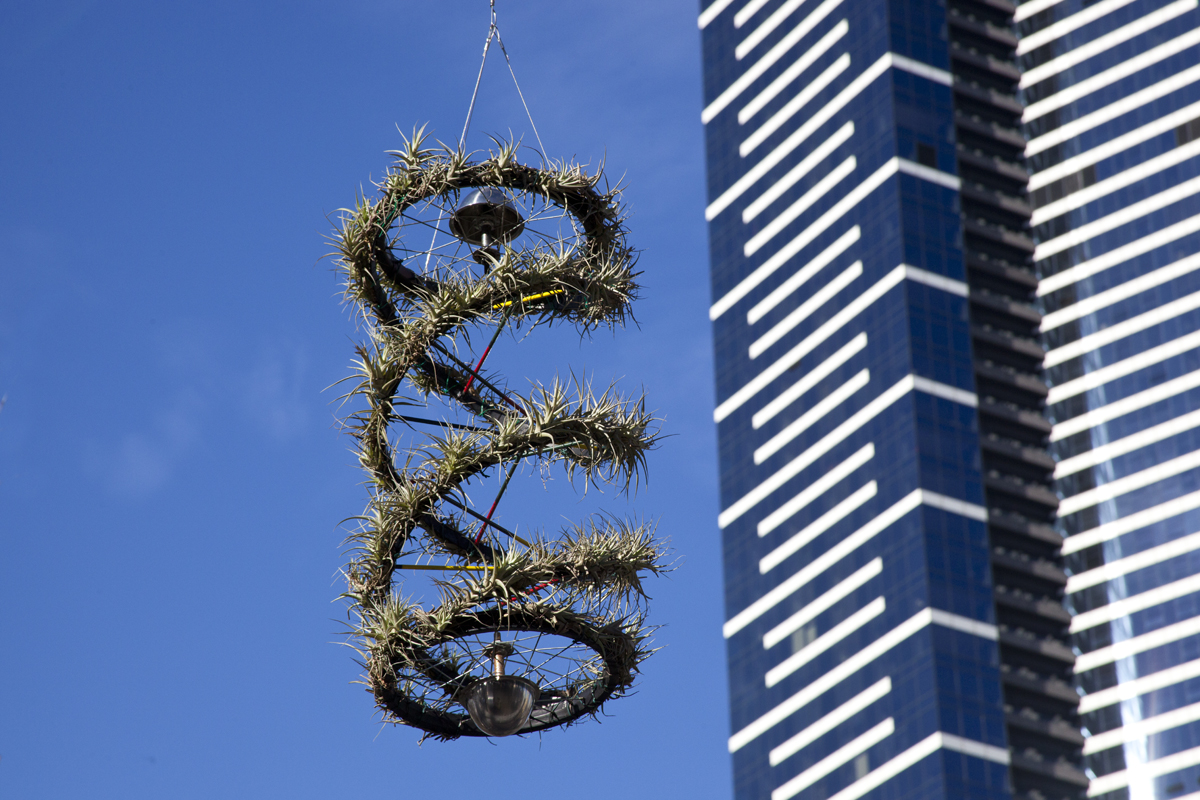 Nature Reclaims the Helix, recycled bicycle wheels, stainless cups, steel, a single rotating element based on the DNA Helix. Installed 27 July, 2013 - Images, with Melbourne's tallest building Eureka tower in the background.
Supported by the City of Melbourne, through the Arts Grants Program
Nature Reclaims the Helix, at the Baldessin Press before the install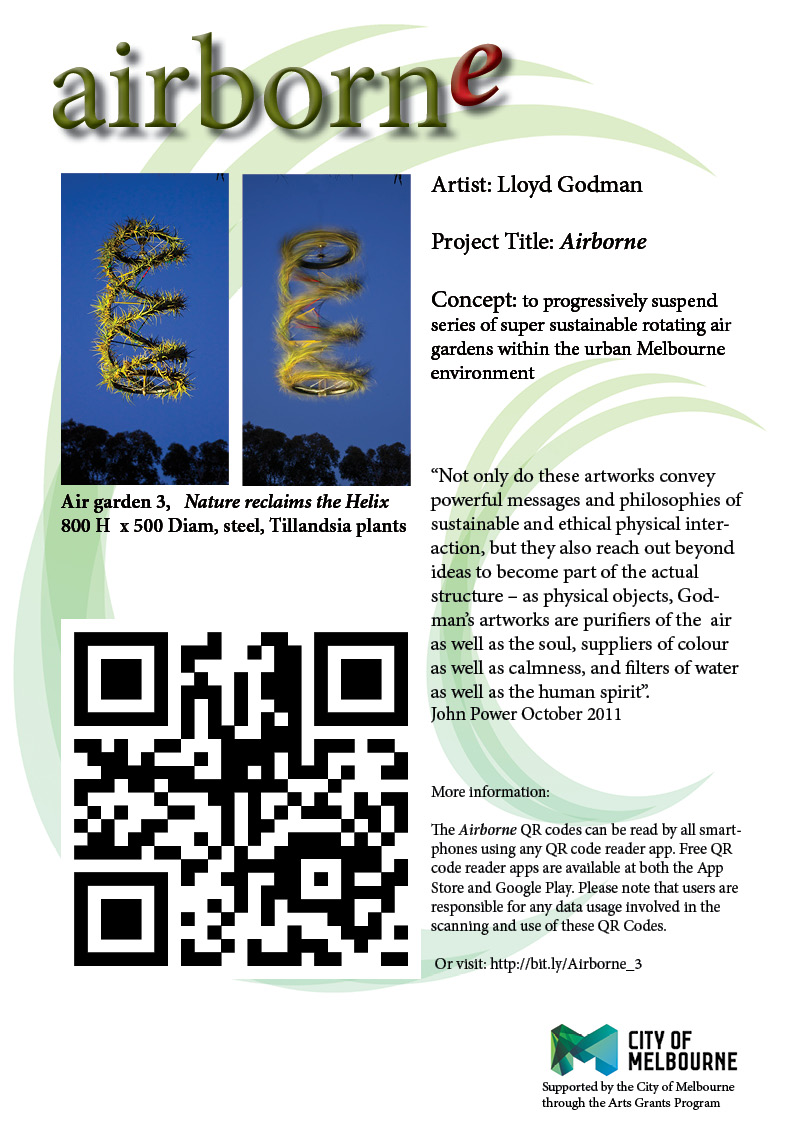 Air garden one installed Feb 2013 - QueensbridgePedestrian precinct, Northbank ,of the Yarra River, Melbourne. The work is located on the fenced boundary between the public concourse and Platform 10 at Swanson St Station - intentionally the site is a difficult location to install living plants. The series of rotating air gardens extend between 8 existing lighting columns from SIGNAL towards Swanson St. As an urban concourse with high daily foot traffic, this is an area of significance to the inner city environment.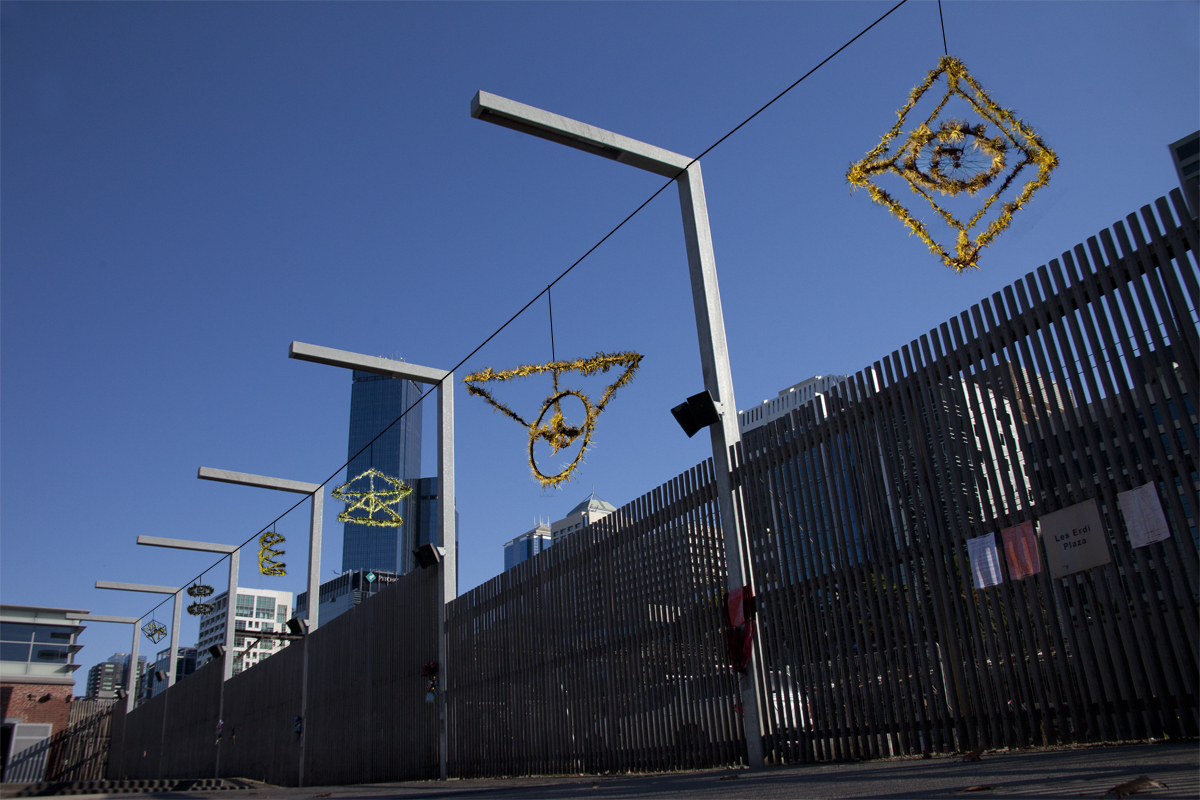 proposal - photo mock up of Airborne, a series of rotating gardens for Melbourne City Council, the proposal has been accepted and will be installed 2013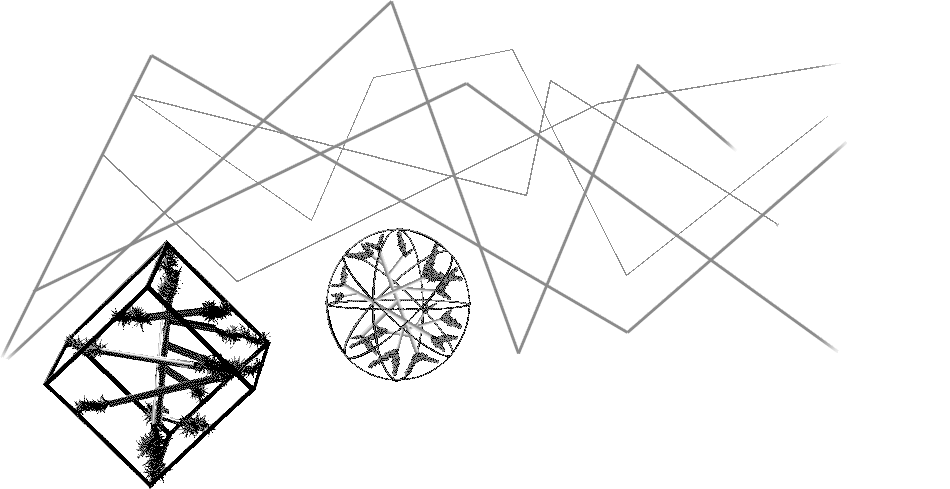 We have much to learn by studying nature and taking the time to tease out its secrets. David Suzuki