Sequence viewing > Index - Alternative Photo Emulsions - Resource - © Lloyd Godman
Alternative Photographic Processes - (Hand made photographic -emulsions and processes)
Exposure tests
While you can carry out a series of exposure tests using the contact negative for the image, it can be more informative using a tonal step wedge where the tones are precise and known.
Creating a step wedge in Photoshop

| | |
| --- | --- |
| You can either conduct these tests with the step wedge or include it along side the image. Here we see the negative lower, a test on .. centre and a teston Hahhamule paper | |
When it comes to establishing an exposure you will find there ae a number of variables that come into play.
For instance:
Length of time for the exposure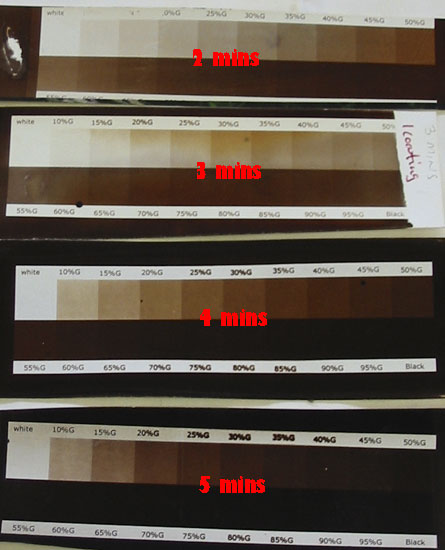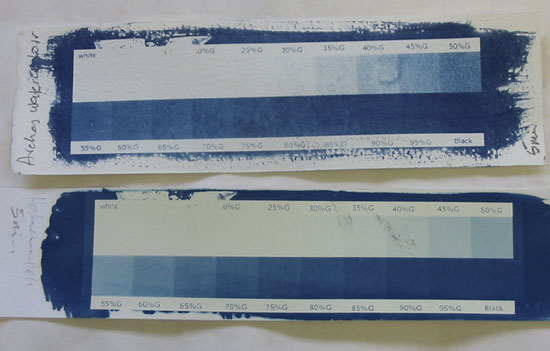 Cyanotype test on Arches Water colour paper at top - Hahnaule paper at bottom
Want to learn more? - do a workshop or one on one with Lloyd Godman