Su/spend - experimental living plant work by Lloyd Godman based on the principle of super sustainability - © Lloyd Godman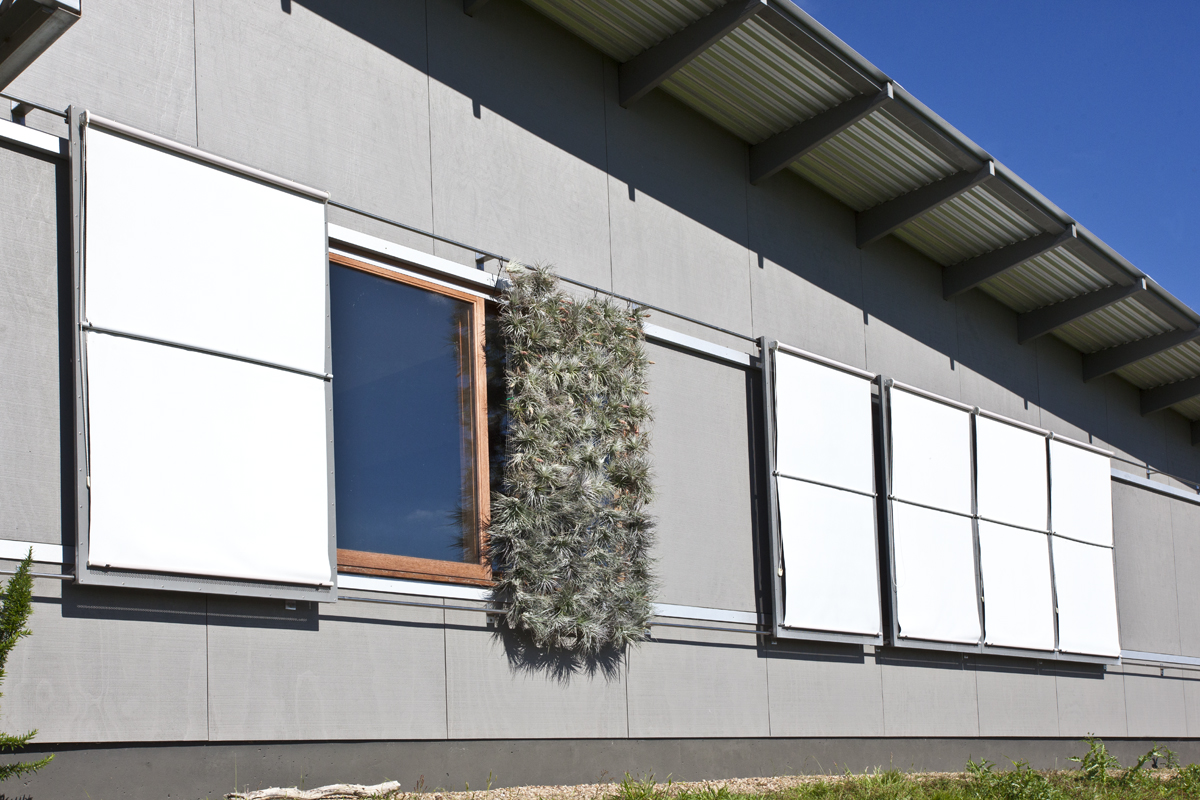 Experimental movable living Tillandsia plant screens for a building
The South China Morning Post base in Hong Kong are about to publish an article on the plant works in Melbourne  these have been up since the beginning of Feb with no life support system at all (watering system etc and are thriving).  The editor also wanted a shot of the experimental movable air plant screens I have at home. As I did not really have a good photo and the setting was not sympathetic, I took the curtain at the house added some more plants and set it up on a neighbors house a few km away.  The house already had a screen system so it gives a great comparison to the plant screens. So after an hour or so it looked like this - the screens can be moved from the widow to the façade of the building. This is a prototype and they need more development but it gives a good idea of the concept. Of course the screens could easily be applied to a multilevel building.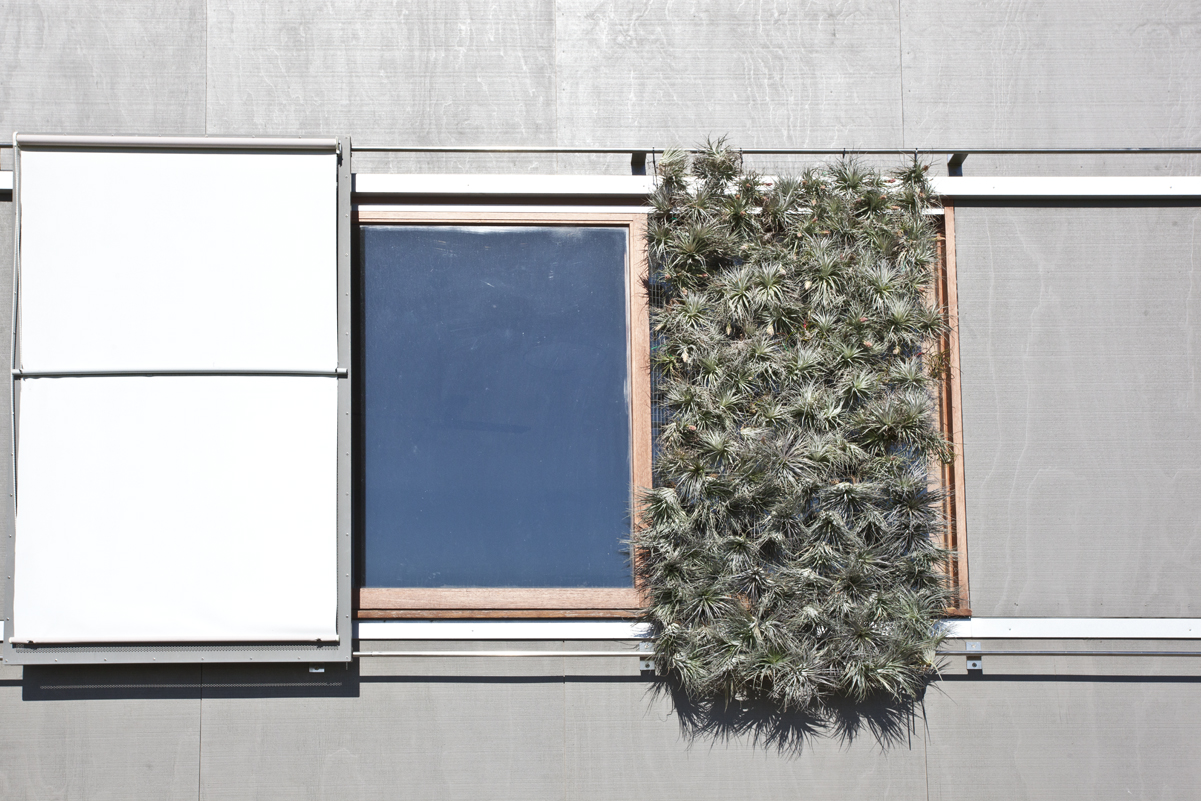 Experimental movable living Tillandsia plant screens for a building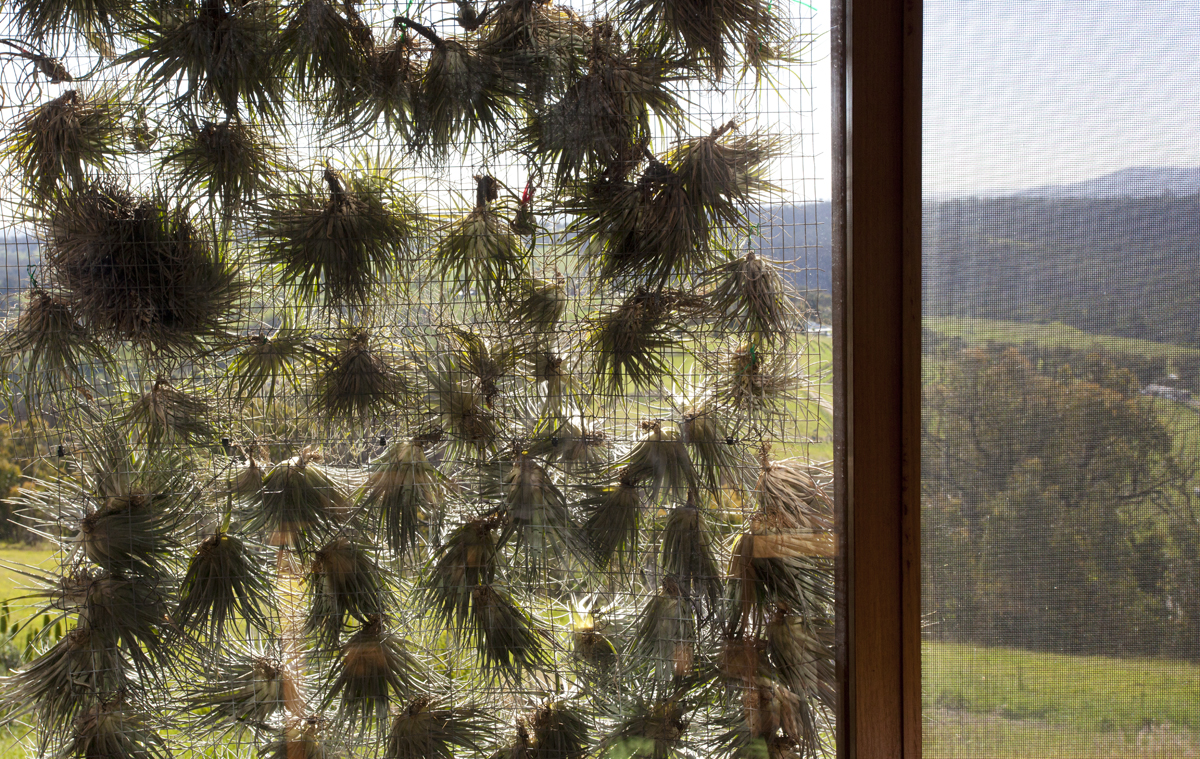 View from inside of experimental movable living Tillandsia plant screens - the plants offer shade but also allow light to enter and offer a sense of the outside.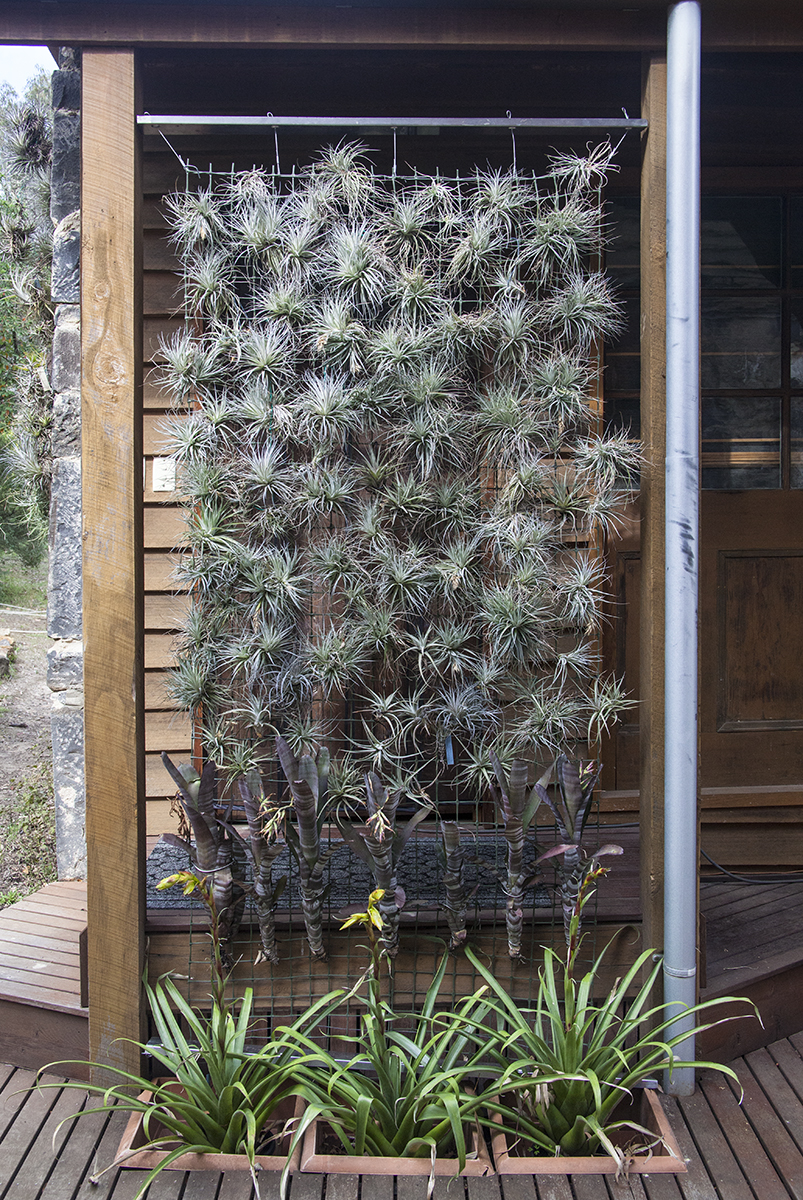 An effective vertical garden wall screen of Tillandsias and Billbergias which requires on soil or reticulated watering system.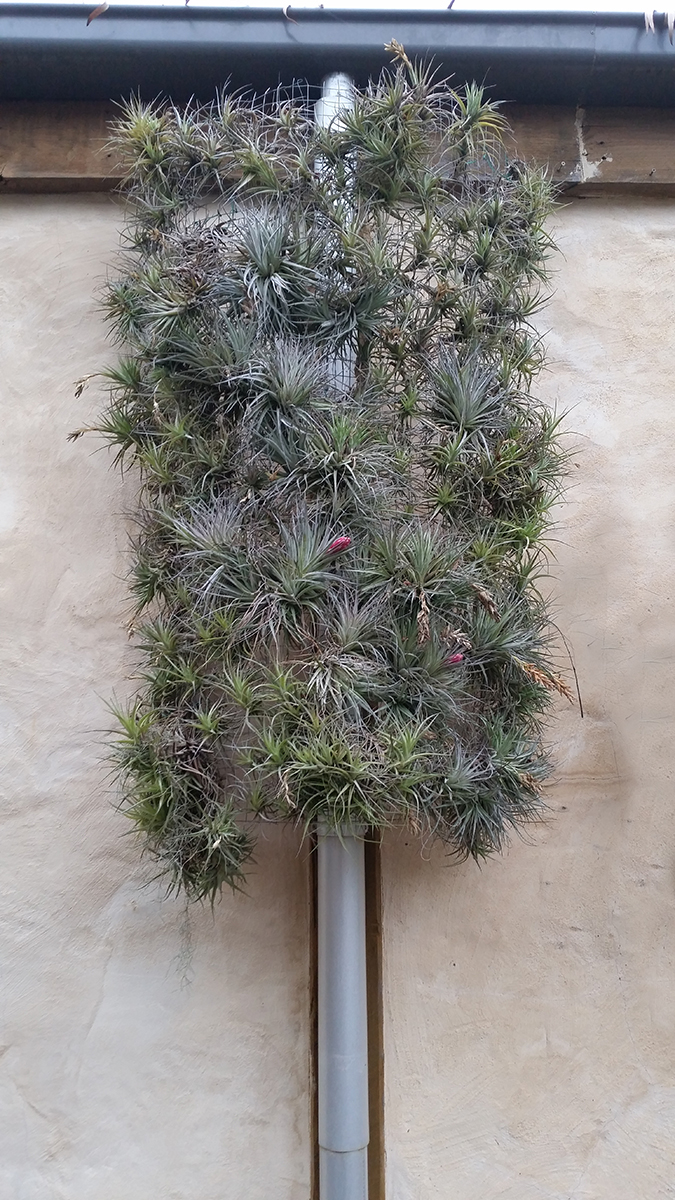 A prototype Tillandsia screen concealing building infrastructure in this example a spouting down pipe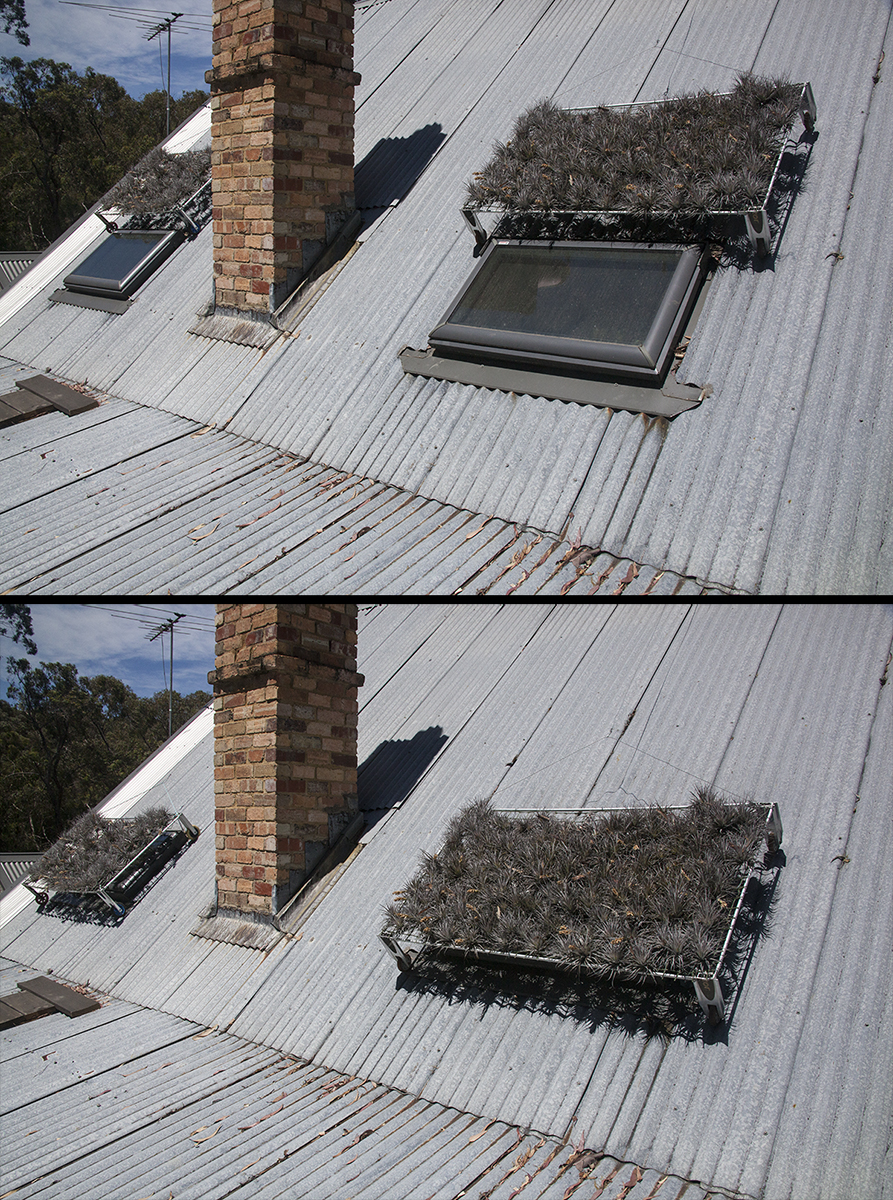 A proto type movable sky light Tillandsia plant screens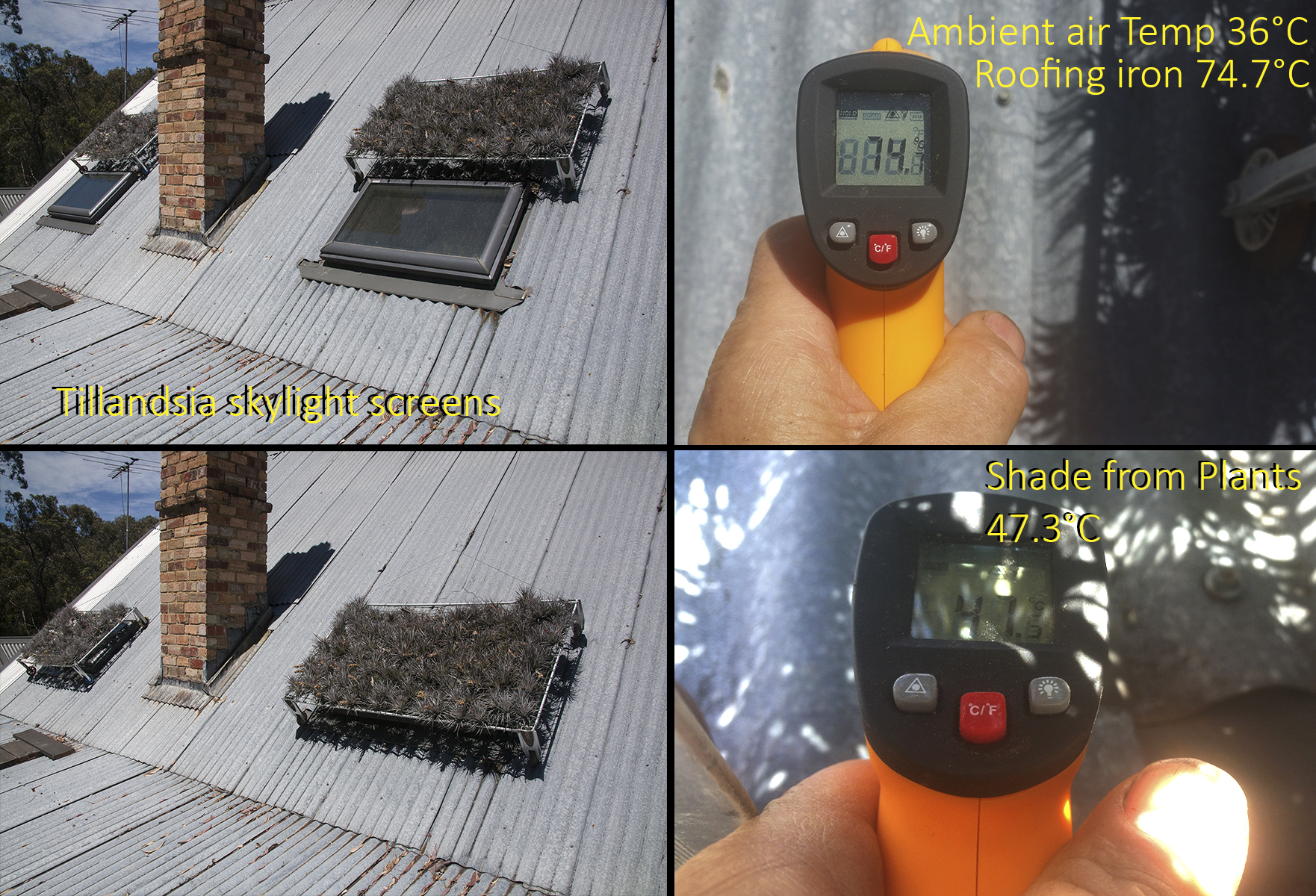 Tillandsia skylight shade screens - ambient Temp 36c - roofing iron temp 74.7c shade from plants 47.3c
| | |
| --- | --- |
| Animated Tillandsia screen, St Andrews | |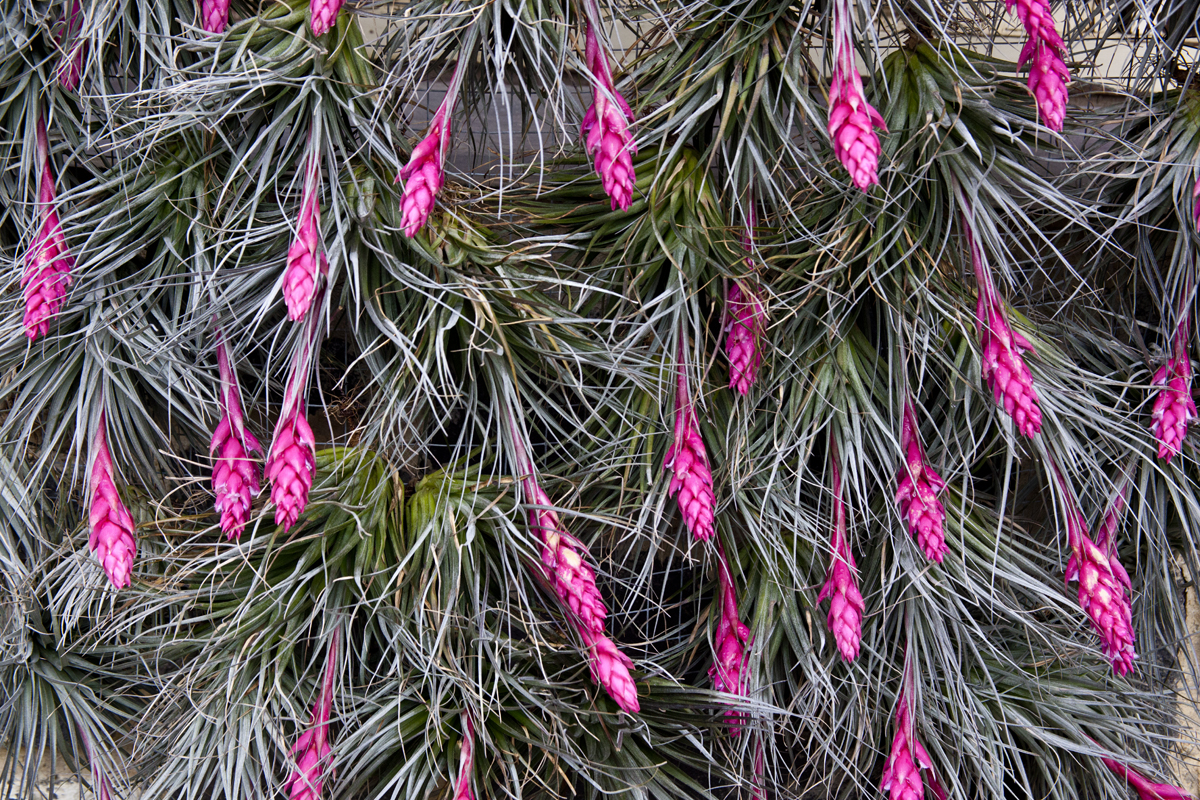 Mass flowering of Tillandsias on a screen