Su/spend - experimental living plant work by Lloyd Godman based on the principle of super sustainability - © Lloyd Godman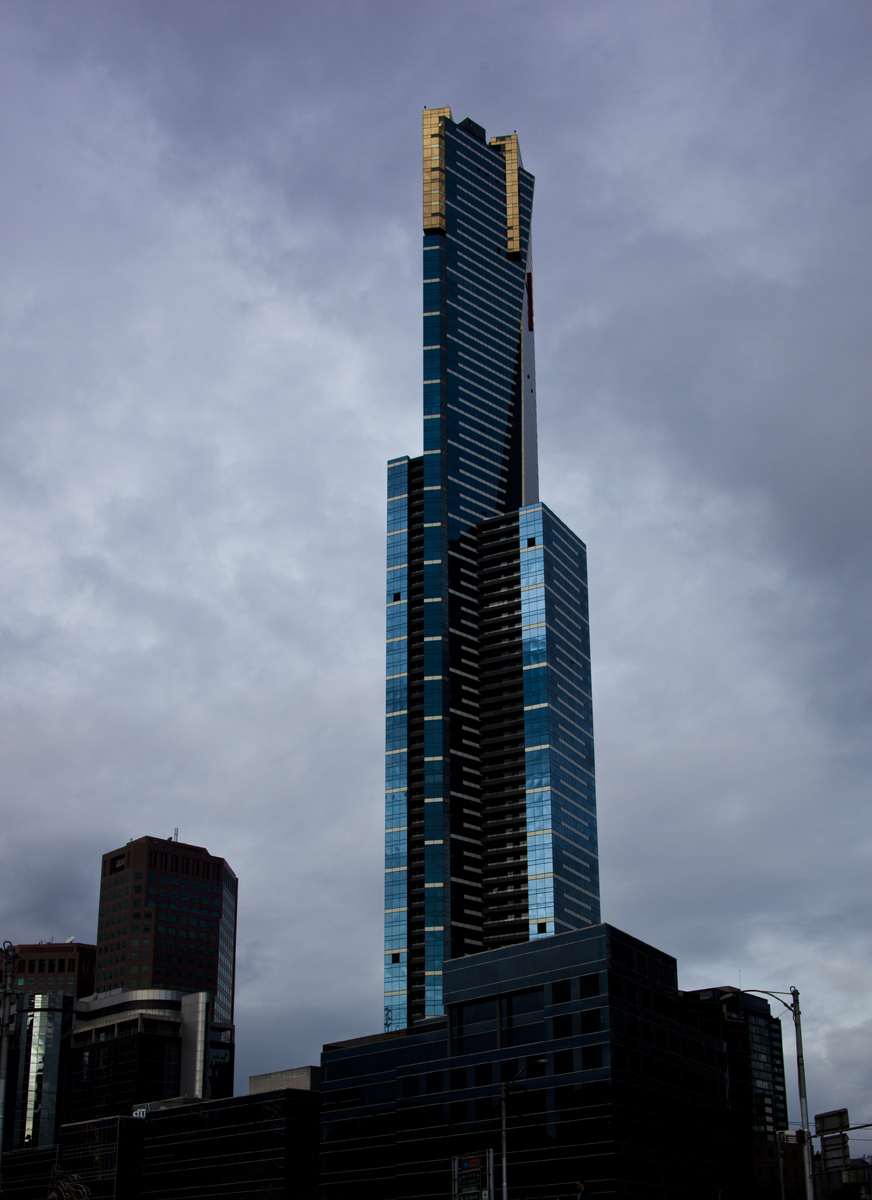 In early 2014 we planned to place some plants on Eureka Tower. This was an experiment to see how they would grow at these extreme elevations. It took sometime to organize with the management but after the first meeting we gained permission to proceed.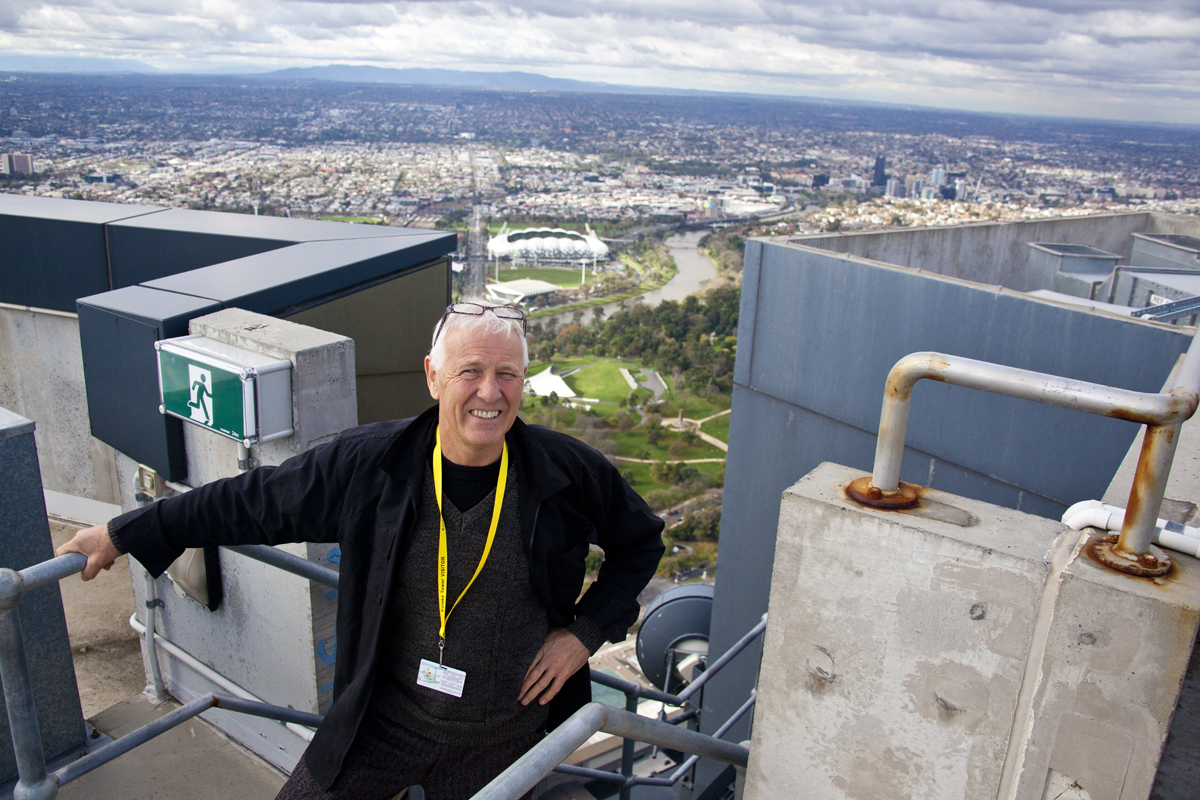 Lloyd Godman at level 92 on top of Eureka Tower inspecting the site to locate the Tillandsia plants.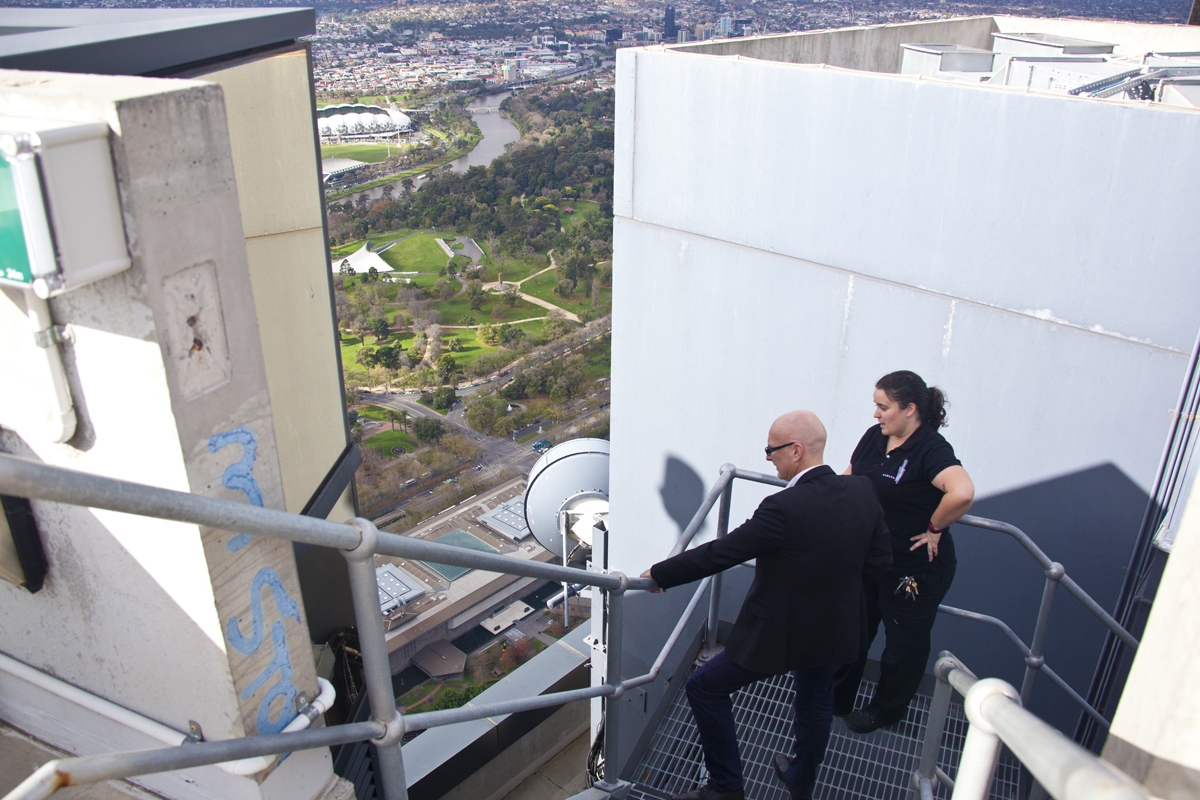 Stu Jones with the Operations manager looking down on the city.

One potential with the landings on Eureka Tower we proposed was a series of 3dimensional structures covered on air plants that could be moved off the deck when not needed and reconfigured into different forms. The structures could range from domes to pyramids.