MANDARIN Emperor, Citrus reticulata
This tree produced a great number of flowers in the spring of 2008 , but dropped these in the extreme heat of summer 3 days over 45 and one over 46 degrees - it then put on a huge amount of growth with leader up to 800mm.
This tree has establihed quite well -
Establishing the tree is one thing, protecting it against wildlife is quite another - the tree is surrounded by wire netting supported by star pickets to stop attack from wallabies who eat the leaves. The netting runs to the ground to stop rabbits who might ring bark the tree.
When in fruit it is also covered with netting to prevent opossums and parrots who eat the fruit. The Star pickets also prevent large Kangaroos who frequent the orchard from bashing into the tree and breaking it down.
This tree was completely eaten down by Wombats in Feb 2005
I never had to worry about any of this lot in the New Zealand garden -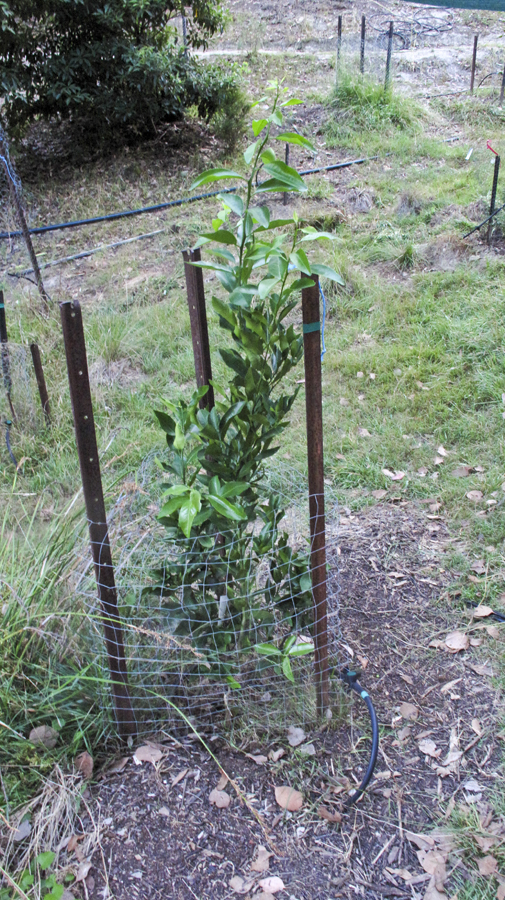 Mandarin Emperor - March 2010