Tree 2 - Planted in the Spring of 2005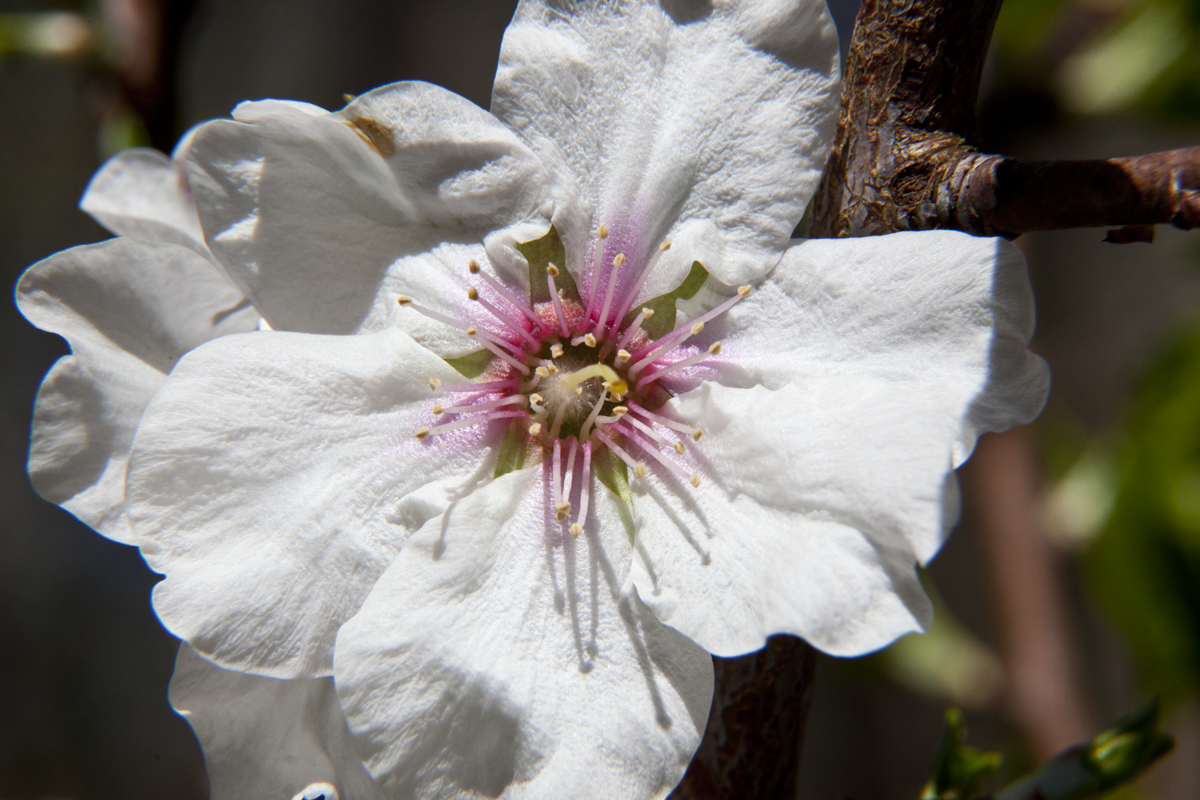 an almond flower 2012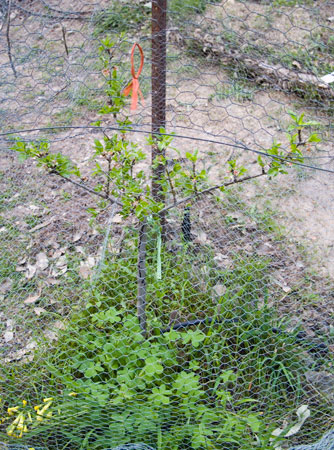 Photograph - Sept 2008
Self pollinating Almond
| | |
| --- | --- |
| 2016 | January -A bee hive was installed in the orchard |
| 2015 | The tree produce a good bowl of almonds |
| 2007 | Feb 3 first fruit - 3 almonds |
| 2008 | Feb 5 almonds |
| 2008 | 22 July beginning to flower. During the winter a swale was built in front of the tree in a curved shape, this was back filled with compost. |
| 2009 | During the winter of 2009 the trees had a good spread of blood and bone and a load of compost. During the spring they were also watered with Trichaderma Plus. Apart from the very hot beginning to the year - 3 days in a row over 45 Degrees and one over 47 Degrees the weather has been much wetter and the trees have grown very well. |
| | |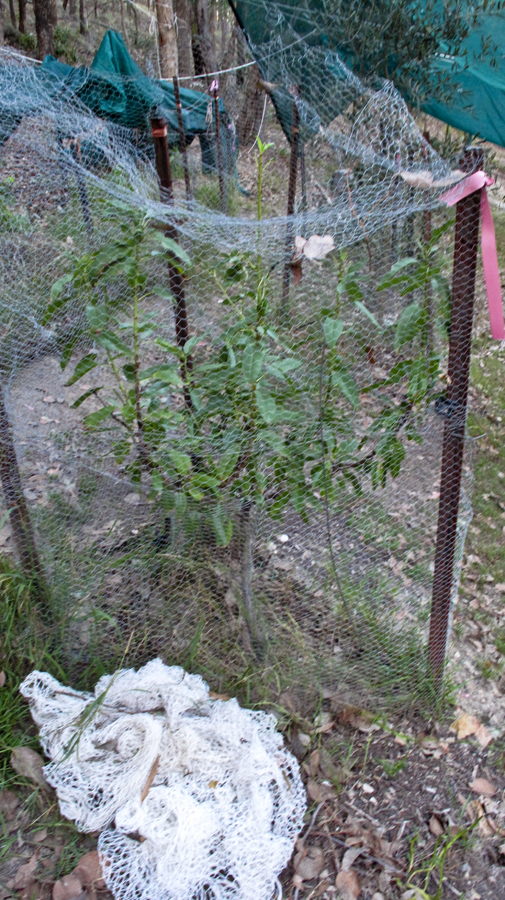 March 2010
Establishing the tree is one thing, protecting it against wildlife is quite another - the tree is surrounded by wire netting supported by star pickets to stop attack from wallabies who eat the leaves. The netting runs to the ground to stop rabbits who might ring bark the tree.
When in fruit it is also covered with netting to prevent opossums and parrots who eat the fruit. The Star pickets also prevent large Kangaroos who frequent the orchard from bashing into the tree and breaking it down.
I never had to worry about any of this lot in the New Zealand garden -
Tree 3 - Planted in the Autumn of 2008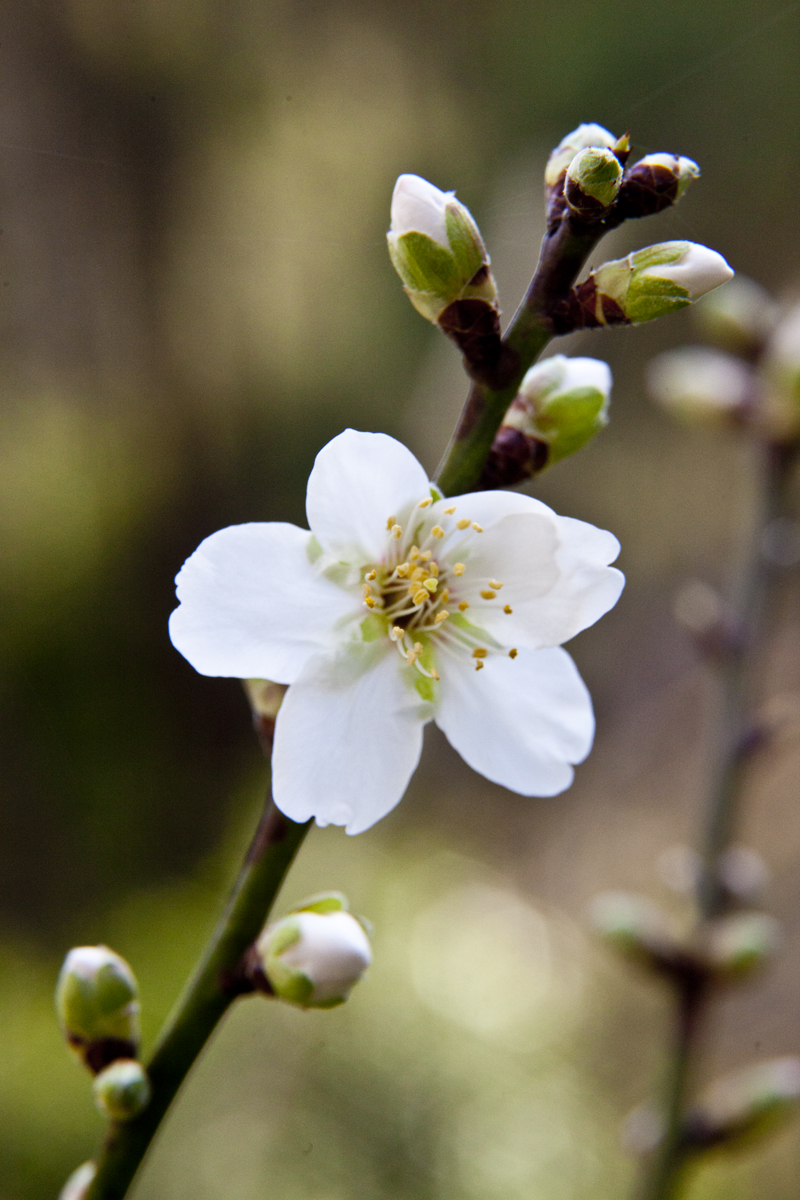 Flowering almond - Aug 2013
This tree sulked and did not break bud until Jan 2009, however since then it has put on some very good growth.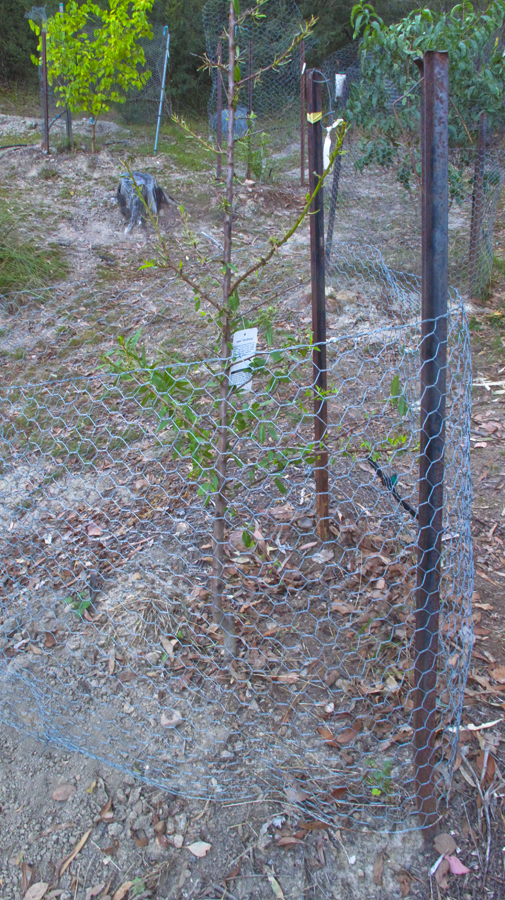 March 2010