We wish to share our knowledge and enthusiasm for plants and gardening - so we welcome inquiries for WWOOFing

Hello, I'm Remi, I'm stayed here for two wonderful weeks...It's a perfect place with just the bird's sound, a lot of sun, some funny plants, and Tess and Loyd, two artist very interesting...If you want to get a real Australian, with a lot of good food( I think that I'm put a bit on weight!!!), the nature's respect, the fruit's cake, the tea and the chocolate during the cricket...Come here!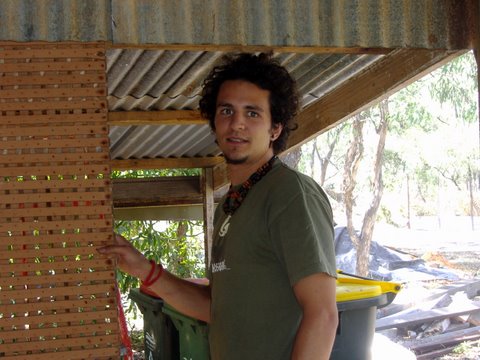 Just one Advertissement: Be careful, when you arrive here, you don't want to leave in an other place...
We will miss you...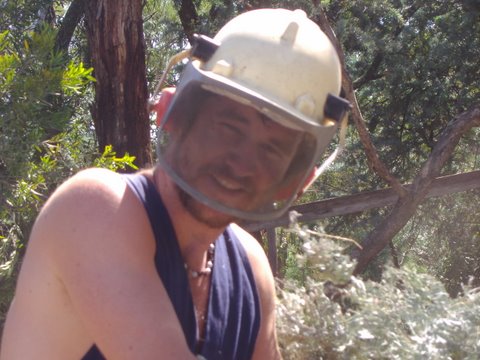 Hi, i'm Antoine the French mulcher's man. Look as i'm happy with my machine. That is the typical day here: Wake up at 7, watering the garden, Breakfast, Cricket at 10, lunch, nap, cricket, mulching, watering again, dinner and cup of tea. You, wwoofers, come and see this world of artists, enjoy this great place, visit the market and the pub in St Andrews... I've just one advice: STAY AWAY FROM FANS!!!
Thanks a lot Tess and Llyod for everything. That was a perfect stay, peacefully and enriching. See you.