alpha space- experimental living plant sculptures by Lloyd Godman based on the principle of super sustainability
Lloyd Godman: 11 sep - 18 oct 2014
A PHOTO: synthetic pathway
Lloyd Godman: A PHOTO: synthetic pathway traces the evolution of the artist's practice from traditional photographic techniques through to his innovative suspended rotating living air plant sculptures. Through parallel practices as artist and organic gardener, and making a connection between photosynthesis and the role of light in photographic practice, Lloyd Godman presents living plants as 'super-sustainable' sculptures. There is a strong environmental thread that binds his diverse oeuvre then opens a portal to conceive the planet as a 'giant living abstract photograph' with a consequential shift from environmental art as comment to environmental activism.
Curator: Leanne Willis, Deakin University.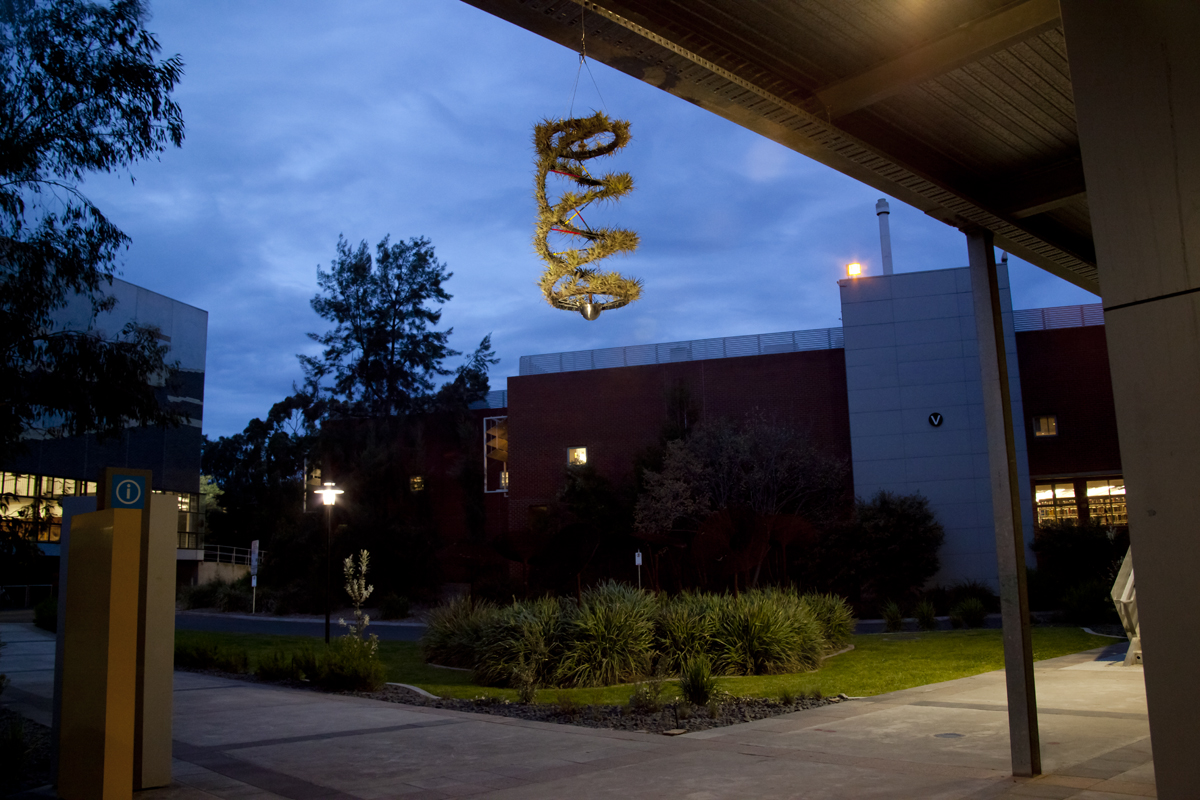 Nature Reclaims the Helix - Deakin University Art Gallery - Lloyd Godman: A PHOTO: synthetic pathway 2014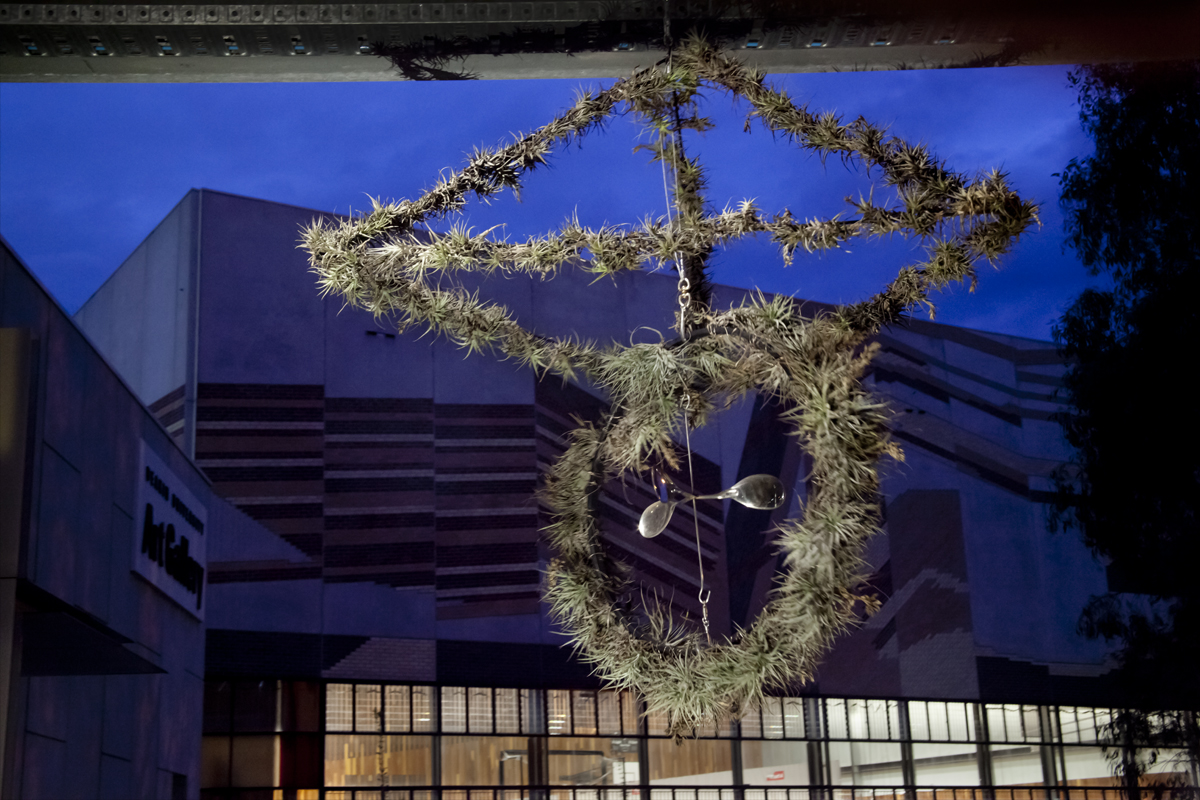 Atmocycle II - Deakin University Art Gallery - Lloyd Godman: A PHOTO: synthetic pathway 2014